Startup company Lilium has a plan to make personal flying cars—more like personal vertical takeoff and landing (VTOL) aircraft—available to consumers by 2018.

The electric two-seater aircraft will pave the way for use in everyday life.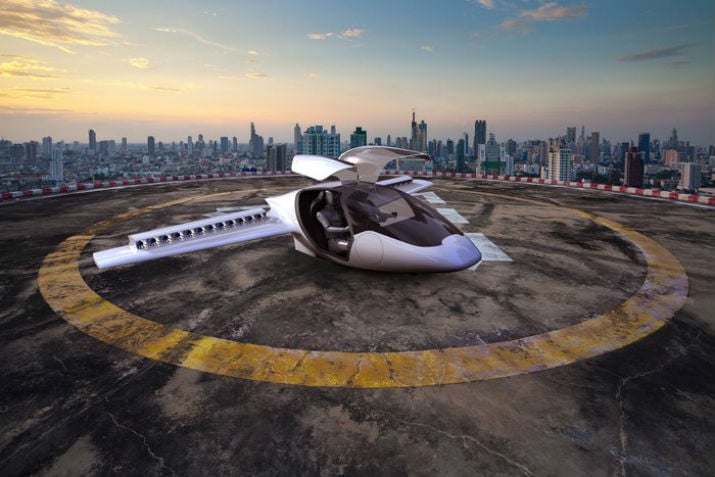 The electric aircraft under development by ESA BIC Bavaria startup Lilium. (Image via Lilium/ESA)

"We are going for a plane that can take off and land vertically and does not need the complex and expensive infrastructure of an airport," said Daniel Wiegand, Lilium CEO. "To reduce noise and pollution, we are using electric engines so it can also be used close to urban areas."

The company, founded early last year by four engineers from the Technical University of Munich in Germany, has proved its concept with 55-lb. prototypes and is currently working on the first full-scale ultralight vertical takeoff and landing aircraft.

While traditional aircraft such as helicopters and fixed-winged aircraft are pretty efficient, they obviously require the use of airports due to their size and noise levels. However the new Lilium vehicle combines the benefits of these aircraft without the shortcomings. Initially the craft will be restricted to airfields, but the future goal is for it to take off vertically from almost anywhere—including your backyard—as it only requires a flat area of 50 x 50 feet.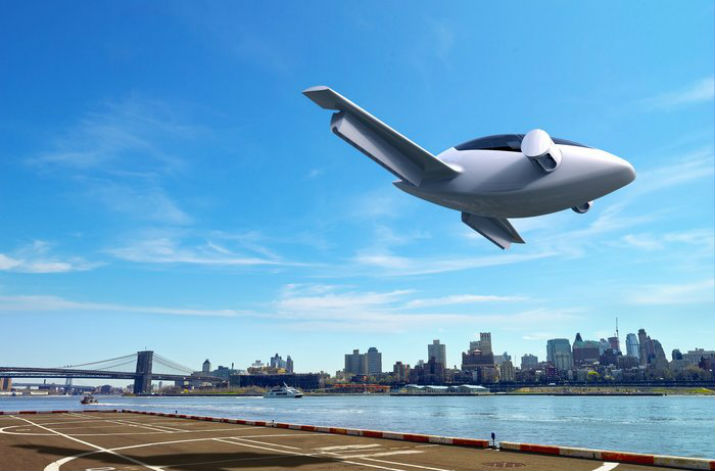 Two-seater electric-powered plane for personal use. (Image via Lilium/ESA)
The entirely electric vehicle will be able to travel at speeds up to 250 mph and will take off quietly as a result of its ducted-fan technology. It also comes equipped with batteries, engines and controllers that make it a safer alternative than helicopters.

Since the plane is classified as a Light Sport Aircraft for two passengers, flying one will require 20 hours of minimum training, similar to a driving course.

According to the company, it is intended for recreational flying during daylight, in good weather conditions and in uncongested airspace up to four miles.

Lilium is a part of the European Space Agency's Technology Transfer Programme Office (TTPO), which seeks entrepreneurs with innovative ideas for using space technologies or developing applications, to create new products and services in a non-space environment.
UPDATE: Click here to see the maiden flight of the Lilium jet, that took place in April, 2017.