Transition Networks Inc. has rolled out three Ethernet products designed to reduce the costs associated with implementing or upgrading security networks.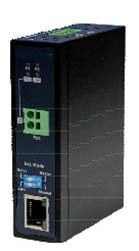 The first device is an IP over 2-Wire Ethernet Extender that expands the reach of an Ethernet network where there is no cat5/6 or fiber cabling available. It does this by leveraging existing 2-wire cable infrastructures in order to extend the Ethernet network to remote locations. This is helpful for applications such as surveillance cameras mounted on light poles or traffic signal poles, where it might be difficult and costly to install new cabling.
The second device is a PoE+ Coax Ethernet Extender that allows companies to upgrade analog surveillance systems to PoE-powered IP cameras. Transition Networks says this device accomplishes this task without the need to replace existing wiring. The extender takes signals from IP cameras and allows them to be transmitted over existing coaxial cabling from legacy analog systems, while at the same time providing power to the cameras over the same cable.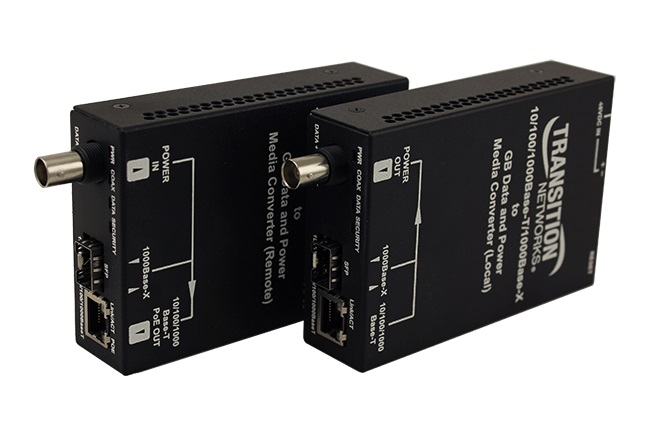 Transition says the local device supports copper or fiber input and transmits power and data over the coaxial cable to remote converters. The remote converters then power the end device—such as an IP camera—making it a good fit for remote locations where power is not easily garnered.
The third device is the company's Managed PoE+ Switch for delivering power and Ethernet services to equipment such as wireless access points, IP/PoE cameras, and voice over Internet protocol (VoIP) phones. The Layer-2 switch provides 10/100/1000 Base-T copper ports as well as two additional 100/1000 dual-speed SFP/RJ-45 combo ports.
To contact the author of this article, email engineering360editors@ihs.com