That small stick we use to store our digital data comes in many forms and actually has a rich history.
The device includes flash memory and an integrated USB interface.
Unlike its predecessors, the floppy disk and optical disc, USB flash drives are much smaller but ultimately used for the same purpose—storage, data backup and file transfer.
However, unlike previous storage forms, USB flash drives are faster and can hold a lot more information. They are also much more durable because they do not contain any moving parts and won't fall victim to electromagnetic interface like floppy disks or endure scratches like optical discs.
Until 2005, though, most computers still came equipped with floppy disk drives (in addition to USB ports).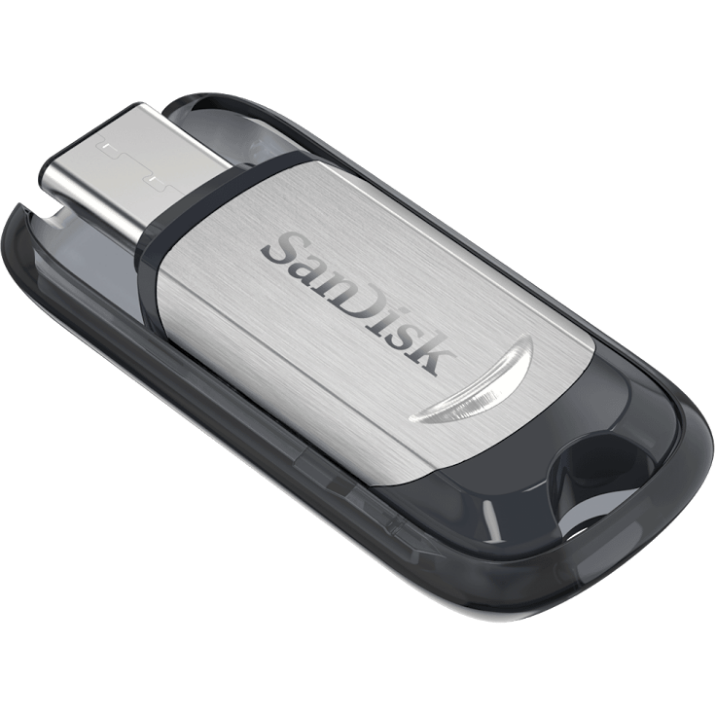 (Image Credit: SanDisk Corporation)
So how did this small stick come to be?
"Before the dawn of the USB drive, connecting to your computer required a large variety of parallel and serial ports to connect multiple devices," said Clinton Lee, Product Manager of SanDisk Corporation, in an interview. The tediousness of connecting new peripheral devices (such as printers, modems, joysticks and scanners) is what drove the creation of the USB standard and the concept of plug-and-play storage.
The technology actually originated way back in the 1970s, when a Japanese inventor, Fujio Masuoka, started working at Toshiba and developing a storage-memory concept that maintained all of its information, even where there was no power source present. Masuoka patented what was called EEPROM (electronically erasable programmable read-only memory), also called flash memory.
During this time American chipmaker Intel became involved with the Japanese inventor and put hundreds of engineers to work developing flash memory. Ajay Bhatt, an Intel employee, can be credited with developing the USB interface in 1994.
Around the same time, Israeli inventor Dov Moran, along with Rory Levy, David Deitcher and Ric Iorillo started up a flash-memory company called M-Systems. The company patented Disk On Chip (DoC), the flash-drive predecessor, and later went on to create Disk on Key, which is more like the USB flash drives we are accustomed to today.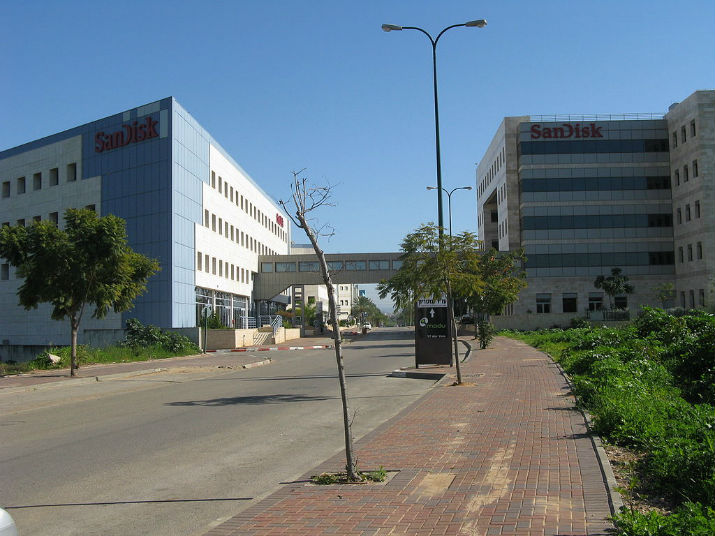 The former M-Systems headquarters is now a SanDisk facility.
Originally USB storage capacity ranged from 8 MB to 32 MB (for a comparison, the SanDisk Ultra-Dual USB Drive 3.0 is currently available in 128 GB capacity), but it was a start for storage pioneers at the time.
Another individual, Malaysian engineer Pua Khun Seng, is also credited with contributing to the field of USB storage. He developed the pen drive and in 1999 opened his own company called Phison, which produced 5-in-1 USB card readers. The next year, the company began producing USB flash drives.
In 2000, Trek Technology and IBM also began selling USB flash drives commercially.
The USB standard began to change the way the industry worked. USB offered consumers the ability to disconnect any device without needing to reboot their computers.
"The USB standard has grown far beyond replacing display connectors and has changed the way consumers store data today. The standard continues to evolve to exciting new heights with the introduction of smaller, faster USB connectors such as micro USB, USB 3.0/3.1 and USB Type-C™, which allows a USB flash drive to connect and store content from a variety of host devices, including smartphones and tablets," said Lee.
SanDisk, another major USB drive manufacturer, shipped its first USB drive, called the Cruzer, in 2002, at a time when the company was poised to replace spinning and flexible storage media such as floppy drives and optical discs.
Over the last 14 years, the company has expanded its offerings and evolved with the demands of technology. Some examples of this evolution include increased speed as digital file sizes increase, as well as inventing solutions for smartphones and tablets and supporting USB Type-C™ for next-generation devices.
What's it made of?
Flash memory comprises a variety of older technologies as it was based on the previously developed EEPROM technologies.
Typical flash drives are made of five components: a standard-A USB plug, a USB mass-storage controller, NAND flash memory chips (for data storage), a crystal oscillator (controls data output via phase-locked loop) and a cover.
The USB interface, located in the drive, is what makes it capable of plugging in to the computer. It connects to the USB port in the computer's tower. The MOSFET—metal-oxide semiconductor field effect transistor—is the small device that amplifies and switches on the electrical signal. The drive also includes a floating-gate transistor, which can be found within every memory cell of a USB flash drive and contributes to voltage while making up a 1 or 0 binary code that indicates whether or not it is storing electrons.
The future
Companies are changing with the times, which call for more and more storage for things like photos and 4K video.
SanDisk is meeting these demands by introducing updated versions of USB flash storage.
"One example is how SanDisk has designed an entire line of mobile memory products that enable people to capture more by expanding the memory on their mobile devices (up to 200GB). These offerings provide a simple and quick way to save and access photos, videos, music and other files between devices and their computer," said Lee.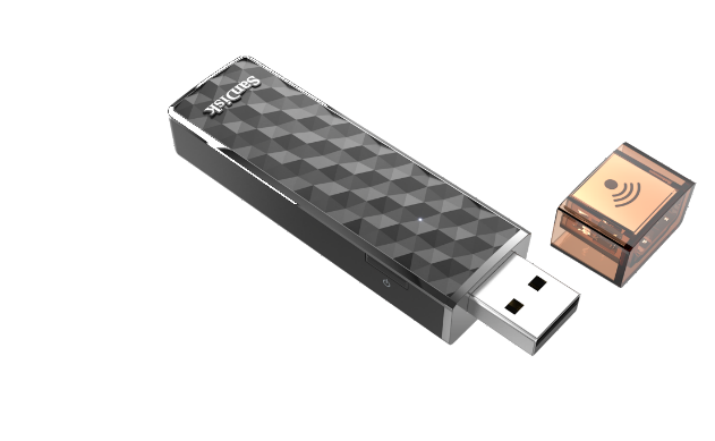 (Image Credit: SanDisk Corporation)
The company has also released mobile flash drives with extended capabilities, such as its SanDisk Connect™ Wireless Stick, available in 200GB capacity, and SanDisk Ultra® Dual USB Drive 3.0, available in 128 GB, which offer fast transfer speeds and help clear space on smartphones.
It is even catering to the new USB Type-C™ standard by releasing a dedicated flash drive with a USB Type-C connector.