The Pitt Rivers Museum at the University of Oxford has installed Soraa's light-emitting diode (LED) lamps in an effort to not only save energy and money but to better illuminate the rare collections of anthropology and archaeology artifacts found there.
Recently, the University of Oxford, in Oxford, England, made a commitment to reduce its carbon emissions, and upgrading its lighting to a more energy-efficient luminaire has been one of the prime ways it is accomplishing this task. The museum installed 500 Soraa VIVID MR16 lamps that will save the university about $64,000 over the course of the next five years and will reduce carbon emissions by 44 tonnes per year.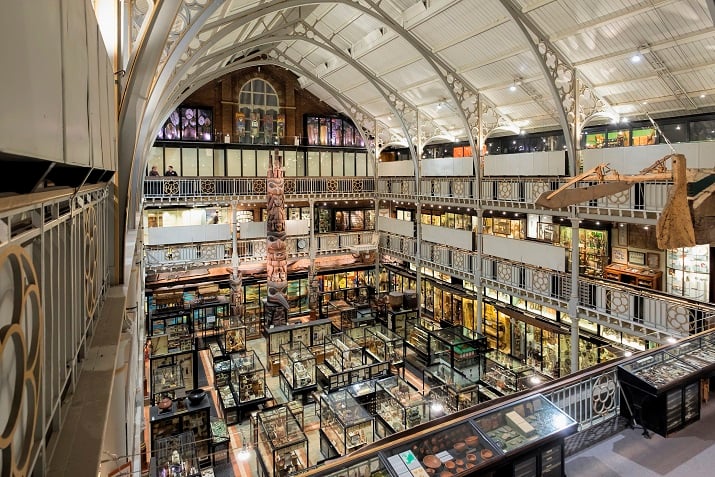 With more than 400,000 people visiting the museum annually, the lighting not only emits no harmful ultraviolet light (protecting the artifacts from UV light damage), but makes the displays easier to see for consumers, Soraa says. The increase in the amount of efficiency in the lighting was desired by Oxford and the museum, but it also wanted the exhibits to be illuminated and rendered in bright light.
This lighting accomplishes this task by showcasing the museum's industrial design, illuminating the colors and providing proper whiteness for the relics on display. Soraa says that unlike blue-based white LEDs without violet emission, the company's lamps have violet emissions that allow for brightening agents (such as natural objects like human eyes and teeth) as well as textiles and paper to be properly illuminated.
To contact the author of this article, email engineering360editors@ihs.com