Mouser Electronics has teamed up with celebrity engineer Grant Imahara to offer an inside look at the future of energy management and storage.
In the latest Innovation Spotlight interview as part of the Portable Power Series and Empowering Innovation Together program, Imahara interviews Adam White, VP of Sales at Infineon Technologies, Platinum Program Partner of the Portable Power Series.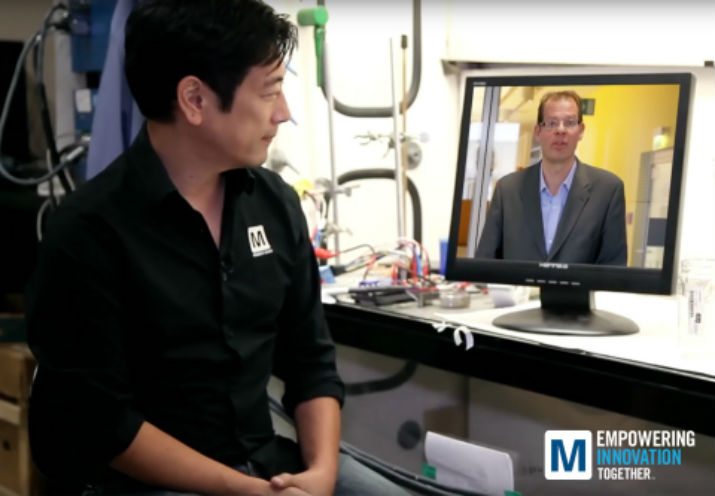 Mouser teams up with Infineon and celebrity engineer Grant Imahara to present a video spotlight interview on power management. Imahara and White addressed the challenges of energy management and how new technologies and materials can improve energy efficiency. The interview takes a deeper look at how Infineon is responding to concerns, future power technology trends, and how the company sees the future of energy storage and battery management.
"As consumer electronics get smaller, and society becomes more reliant on battery-powered devices, it's up to suppliers like Infineon to incorporate the latest technologies into power design," said Imahara. "In this new Innovation Spotlight interview, viewers will learn about some of the new materials and methods Infineon is bringing to power management in 2016 and beyond."
The Portable Power Series, part of the Empowering Innovation Together program, is the first installment for 2016, following the popular Robotics, Space, Home Automation and Driverless Cars programs launched in 2015 from Mouser Electronics.
The Portable Power Series is available only on Mouser's website and includes videos and articles on topics like Tesla, portable power and wireless electronics.
Who is Grant Imahara?
If you didn't know, Imahara, a longtime Mouser customer, was also one of the hosts of the Discovery Channel TV series "Mythbusters."
"Grant can relate to engineers everywhere. He understands the frustrations and inspirations that keep engineers challenging themselves to design the next great thing. The collaboration emphasizes Mouser's commitment to the engineering community in bringing them the newest products and information to inspire new designs," according to Mouser.
Learn more about Grant Imahara.