Samsung Electronics Co. Ltd has introduced color quality improvements to its light-emitting surface (LES) chip-on-board (COB) Vivid light-emitting diode (LED) lighting products for commercial applications.
The small LEDs reduce the space required for LES by as much as 50 percent, while doubling the center beam candle power (CBCP) over that of existing standard COB LED packages, Samsung says. The new color variations apply to the three LESs in Samsung's series, including the LC010C with an operating wattage of 10W and an LES diameter of 6mm, the LC020C with 20W and an 8mm LES diameter, and the LC040C with 40W and an 11mm diameter.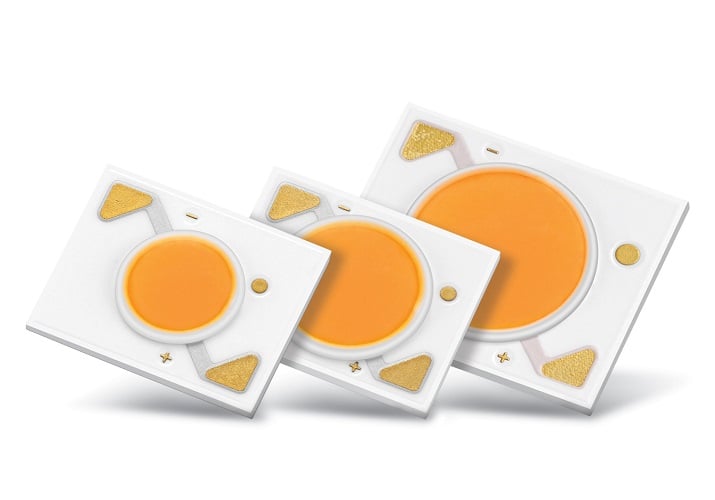 The added color to the LED products makes it a good fit for retail markets such as grocery and premium commercial stores. Source: Samsung The Vivid LES LEDs provide special color spectrums optimized for retail markets such as grocery and premium commercial stores. Samsung says this color adds intense light to displays of fresh meat and fruits or other areas that stores want to highlight. According to the Korean electronics giant, the LEDs include the company's flip chip and phosphor-dispensing technology to reduce the size of the LES in the products in compliance with Zhaga Book 12.
According to Samsung, the small packages inside the LEDs increase cost effectiveness by reducing the size of key elements within a luminaire, such as its optics, heat sink and holders. The LEDs can also be adapted for use in spotlights, even ones with a narrow beam angle between 15 and 25 degrees.
To contact the author of this article, email engineering360editors@ihs.com