During the recent Senate Armed Services Committee on Worldwide Threats Hearing, the United States top spy chief pointed to the rise in artificial intelligence and the Internet of Things (IoT) as among the top global threats. James Clapper, director of U.S. National Intelligence, says the prospect of billions of devices becoming interconnected while making lives easier may also have an unintended side effect of allowing unsavory individuals or groups the ability to spy on our daily lives and gain access to our digital security.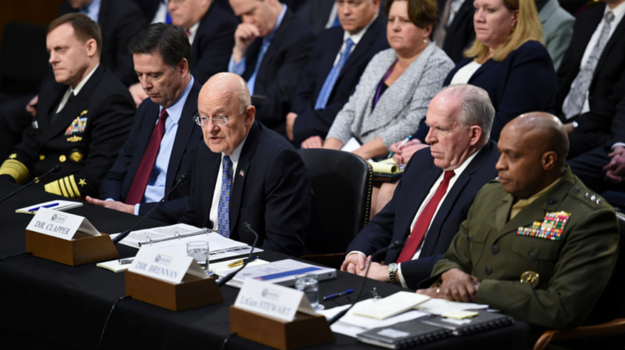 Director Clapper testifies before the Senate Select Committee on Intelligence (SSCI) for the annual, open Worldwide Threats Hearing. (Source: Office of the Director of National Intelligence) "The Internet of Things will connect tens of billions of new physical devices that could be exploited," Clapper says during his testimony to the Senate. "Artificial intelligence will enable computers to make autonomous decisions about data and physical systems—and potentially disrupt labor markets."
Clapper acknowledges that the innovation coming in the next five years will lead to economic prosperity but it will also bring a new wave of security vulnerabilities. And in an era when identify theft, social media hacks and other online threats have become a normal way of life, this could be just the beginning of what could potentially happen when technology evolves to the next level.
That said, Clapper adds that the same technologies that could be used to exploit digital security could also open opportunities for companies and countries to expand surveillance capabilities, monitor and identify suspects via these connected devices that mean to harm others.
To contact the author of this article, email [email protected]