Researchers at the University of Wisconsin-Madison and the University of Minnesota have shown that the material at the heart of the lithium ion batteries may impair a key soil bacterium. The study shows that the growing use of new nanoscale materials used in the rechargeable batteries used to power electric vehicles, laptop computers and smartphones may have untold environmental consequences particularly in the common soil and sediment bacterium Shewanella oneidensis. Researchers say compound nickel manganese cobalt oxide (NMC), an emerging material manufactured in the form of nanoparticles, and other mixed metal oxides used in lithium ion battery technology may be toxic to soil bacteria.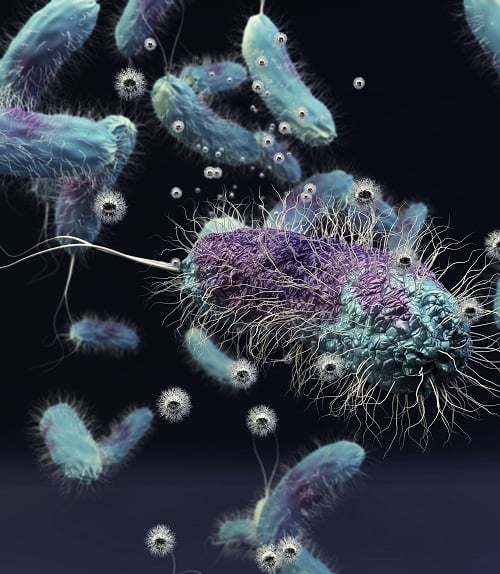 The sediment bacterium Shewanella oneidensis may be impacted by lithium ion batteries. Image source: University of Wisconsin-Madison
Because these materials are cheap and effective, they are geared to become the dominant materials used to store energy in portable electronics and electric vehicles. "Nickel is dirt cheap. It's pretty good at energy storage. It is also toxic. So is cobalt," says UW-Madison chemistry professor Robert J. Hamers. The components of the metal compound when made in the form of nanoparticles, becomes an efficient cathode material in a battery and one that recharges more efficiently than conventional batteries because of the nanoscale properties.
Shewanella oneidensis is a common bacteria found worldwide and is known for its ability to convert metal ions into nutrients. Subjected to particles released by degrading NMC, the bacterium exhibited repressed growth and respiration, the researchers found. "It is not reasonable to generalize the results from one bacterial strain to an entire ecosystem, but this may be the first 'red flag' that leads us to consider this more broadly," Hamers says.
Researchers plan to study the effects on NMC and other materials on higher organisms but say the big challenge will be keeping old lithium ion batteries out of landfills, where they will ultimately break down and may release their materials into the environment.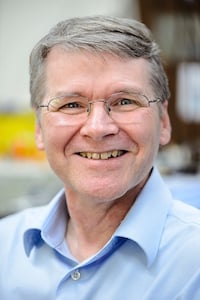 Robert J. Hamers, University of Wisconsin-Madison professor of chemistry.
"There is a really good national infrastructure for recycling lead batteries," Hamers says. "However, as we move toward these cheaper materials there is no longer a strong economic force for recycling. But even if the economic drivers are such that you can use these new engineered materials, the idea is to keep them out of the landfills. There is going to be 75 to 80 pounds of these mixed metal oxides in the cathodes of an electric vehicle."