Mouser Electronics, Inc. is teaming up with celebrity engineer Grant Imahara along with scientists, visionaries and educators to announce a new series on Power and the Future Supercapacitor to kick off the 2016 Empowering Innovation Together program. This series captures insights from some of the most influential people in power management and storage, including scientists from UCLA and leading power technology companies Infineon and TDK.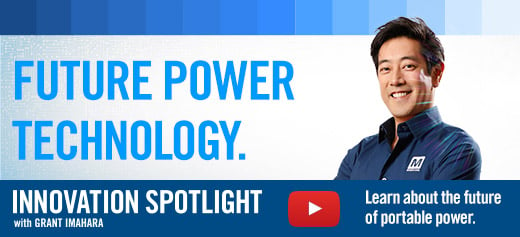 Grant Imahara to discuss power storage developments as part of the Empowering Innovation Together program (Image Courtesy of Mouser). The new Power Series, available only on Mouser.com, is part of the award-winning Empowering Innovation Together program. To kick off the series, Grant visits UCLA's Department of Chemistry and Biochemistry for an Innovation Spotlight interview with Dr. Richard Kaner and student Maher El-Kady. Together, they explore the researchers' work with the latest breakthrough in portable power — graphene — a supercapacitor with superconducting qualities that can run an LED lamp for over five minutes on a two-second charge.
To learn more about energy management and storage, Grant talks with Adam White, VP of Sales at Infineon, discussing energy efficiency, trends in power management and the future of energy efficiency technology. Grant then speaks with Jon Nelson, President of TDK Americas, about power management and conversion, and the trends and new materials driving areas like energy storage and battery management.
The Power Series is part of Mouser's ongoing Empowering Innovation Together program, designed to inspire creative thinking for both professional and aspiring engineers. The comprehensive series — sponsored by Platinum Program Partner Infineon Technologies and Diamond Sponsor TDK — will also include accompanying articles, blogs and other related technical content. The Power Series is the first installment for 2016, following the popular Robotics, Space, Home Automation and Driverless Cars programs launched in 2015 from Mouser Electronics.