Philips announced back in March of last year it planned to sell its lighting and light emitting diode (LED) division to a Chinese consortium led by GO Scale Capital. However, when the U.S. balked at the sale with regulatory concerns, Philips changed its tune and confirmed the sale was no longer happening.
Unfortunately for Philips, the cancellation of the deal doesn't bode well for a future sale of the lighting division, according to Jamie Fox, principal analyst for LED & Lighting at IHS. For one, the current state of both the LED market and the global economy means the sale of Lumileds (Philips lighting division) will not be an easy one, Fox says.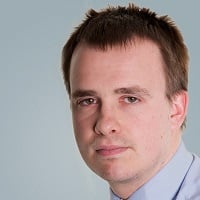 Jamie Fox, principal analyst for LED & Lighting at IHS
"Also, the blocking of one foreign company does not bode well for the potential sale to other foreign companies, as other foreign buyers will also have concerns over further regulation," Fox says. Chinese companies looking to invest in western technology firms is not a new trend but of bigger importance here is how as a result of the deal being cancelled, it will highly impact Philips' future and its ability to sell Lumileds.
Lumileds has made steady progress in the packaged LED market in the past four years. The company rose from the fifth ranked globally to third behind first ranked Nichia and second-ranked OSRAM in 2015. IHS says over the past three months, Lumileds has not closed the gap any further as OSRAM continues to perform well in the automotive sector. IHS is unclear if Western LED companies would be comfortable with the idea of a supplier moving from European ownership to Chinese ownership.