The market for network advanced threat protection (ATP) is set for rapid growth in the coming years reaching $1.3 billion in revenue by 2019, according to a new report from IHS.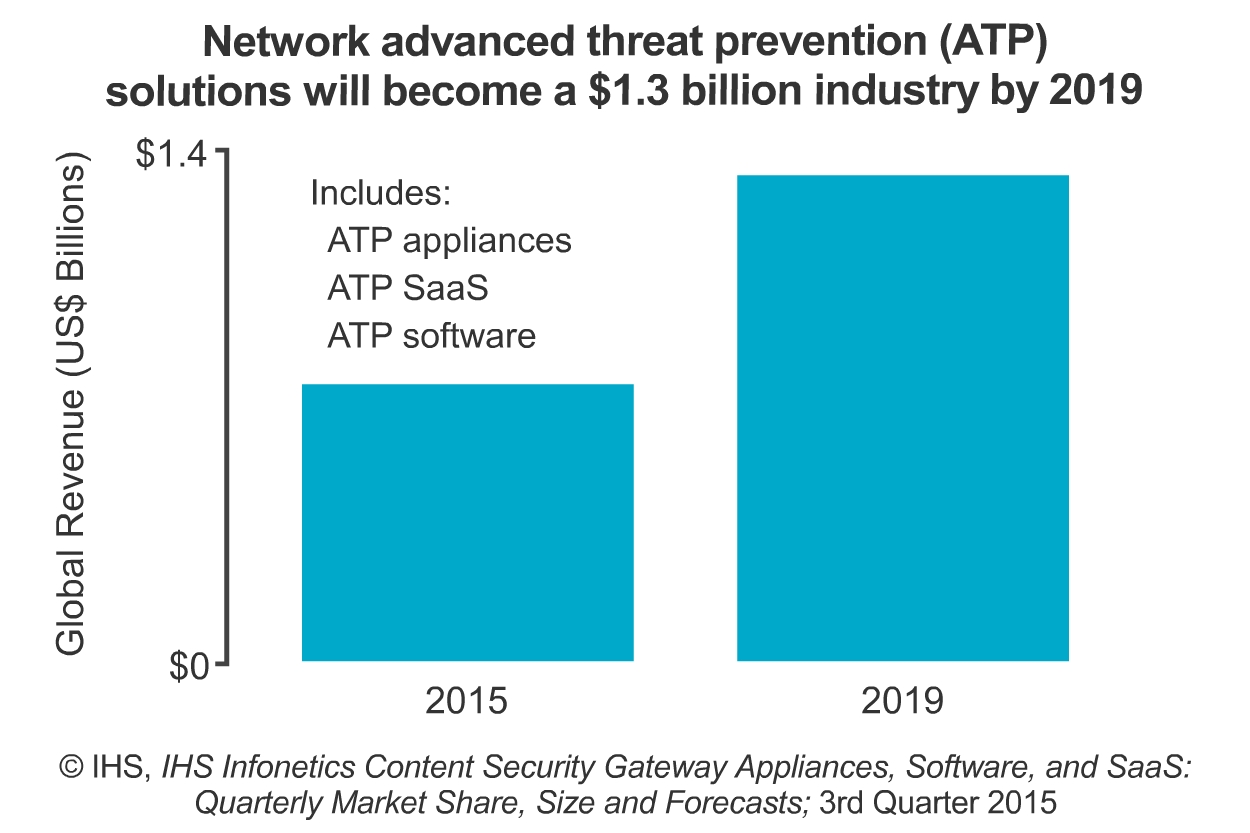 Network ATP is forecast for impressive growth in the next four years rising to $1.3 billion in revenue. Source: IHS Sales of ATP solutions, which detect sophisticated malware, reached $194 million worldwide in the third quarter of 2015, up about 7% from the second quarter of the year and up 53% from the same quarter last year, IHS says. Growth will continue in this market for the next few years as IHS forecasts a 22% compound annual growth rate (CAGR) for the technology from 2014 to 2019.
"Network ATP is by far the fastest-growing segment in the content security market. It has high appeal to the same types of security-conscious customers that invested early in intrusion prevention systems (IPS), but thanks to software-as-a-service technology, ATP will be available to less savvy customers much more quickly than IPS," says Jeff Wilson, senior research director for cybersecurity technology at IHS.
In the third quarter, content security gateway appliance and software revenue totaled $856 million, growing 2.3% sequentially. Of this, 65% of content security gateway revenue came from appliances with the remaining 35% coming from software, IHS says. Intel ranked first in the content security market share in the third quarter with Blue Coat moving into second place and Cisco in third.