A new kind of hardware accelerator has just been launched into the Bay Area. SITRI, the first-of-its-kind for "More than Moore" and the Internet of Things (IoT) hardware startups, is opening SITRI Innovations in Belmont, Calif.
SITRI Innovations addresses a gap that exists in the current "More than Moore" and IoT innovation ecosystem and offers opportunity for entrepreneurs in the hardware space to make their ideas come to life.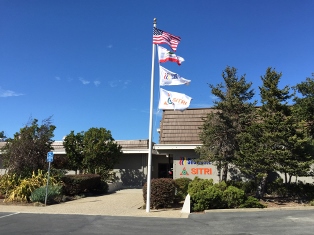 "More than Moore" is bringing forth a variety of semiconductor innovations like MEMS, sensors, optoelectronics, RF, and micro-energy that do not depend on feature-size driven CMOS technology (hence the "Moore's Law").
SITRI offers services and resources designed to help entrepreneurs succeed in the development and commercialization phases of their companies.
"The IoT represents a vast opportunity and "More than Moore" technologies are at the heart of it," says Charles Yang, CEO of SITRI Group. "However, the MtM silicon innovations requires a fusion of multi-disciplinary technologies which raises a new set of challenges in engineering and manufacturing, leaving the market open to only the largest and most sophisticated companies. SITRI Innovations addresses this by speeding up MtM innovation and commercialization, opening the IoT market to a much broader range of players and their ideas."
SITRI Innovations will offer startups, the same resources that large corporations has access to, such as the R&D platform and critical supply chain partners that need to succeed in this market.
The China-based company aims to play a major role in the growth of the MEMS industry as well as the semiconductor market.
"As a leading factor in the transition to the 'More than Moore' era, MEMS represent a huge future opportunity in the consumer, mobile, wearables, healthcare, biotech, and IoT markets," says Dr. Kurt Peterson of the Silicon Valley Band of Angels, a veteran in the semiconductor and MEMS industry.
By opening its new office in California, SITRI intends to replicate the accelerator model of Shanghai and bridge the gap between China and Silicon Valley.
To contact the author of this article, email engineering360editors@ihs.com