The Internet of Things (IoT) is a collection of electronic Things- but it is much more than just these 'Things'. The various electronics objects (Things) that are part of the IoT will provide a wide range of capabilities to measure and control our environment. IoT devices will manage everything from the automatic positioning of window blinds to better control the temperature in your office, to managing and controlling the power delivered to every building in a Smart City. As just one example of the projected growth in IoT space an IHS estimate on Smart Cities growth projects a fourfold increase from 2013 to 2025. All this growth will spur the demand for IoT connected devices for energy control and management.
However, the IoT isn't just about the devices. These devices will communicate and share data via the Cloud where large data sets can be accessed, processed and acted upon to improve management and control. Knowing the temperature throughout a building, campus or city clearly leads to more efficient energy management and what better way to store and access such a wide range of data than via the cloud. However, the final piece of the IoT puzzle is people. People will interact with, prioritize and access IoT services- both as managers and consumers. Without people the IoT would just be a large set of things and data, without much to do.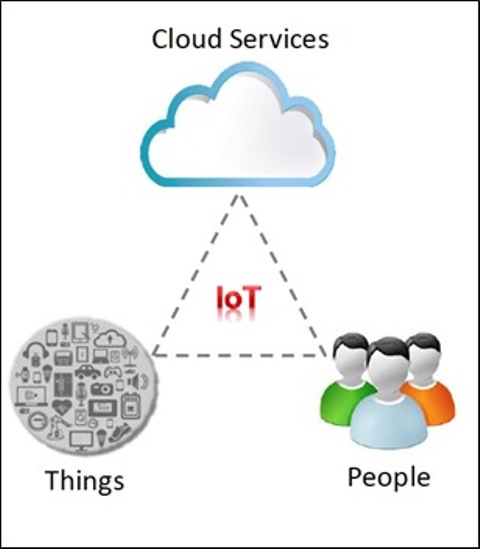 Figure 1: The Internet of Things connects electronic Things, the Cloud and People (Figure courtesy of Texas Instruments)
Wireless Connectivity- Bluetooth LE for Short Range
Sensors, like those used in a Smart City will need to be placed in the widest possible locations. They shouldn't be constrained by wires, either for connectivity or power. Energy harvesting, using solar, thermal and even vibration, will allow low power sensors to be distributed freely throughout a city, campus or building. In some cases, where energy harvesting isn't sufficient to power the sensor, traditional power sources can be used. However, these sensors may still rely on wireless communications since a wired communications infrastructure may not be available.
For sensors within a building or perhaps near a local communications hub or aggregator low power wireless communications can be very convenient. Over these short distances a wireless protocol such as Bluetooth Low Energy (Bluetooth LE) may be appropriate. Several new MCUs support Bluetooth LE with on-chip RF modems and supporting hardware to simplify and accelerate communications. The Renesas RL78/G1D, shown in Figure 2 below is one example. Notice that it includes an Advanced Encryption Standard (AES) hardware engine to accelerate cryptographic functions used to secure wireless data transmission. This helps insure that confidential data isn't intercepted or tampered with. Often sensors will need to have code updates transmitted over wireless so data security support helps insure the MCU can't be 'hijacked' by an intruder using the wireless update to install their own malicious code.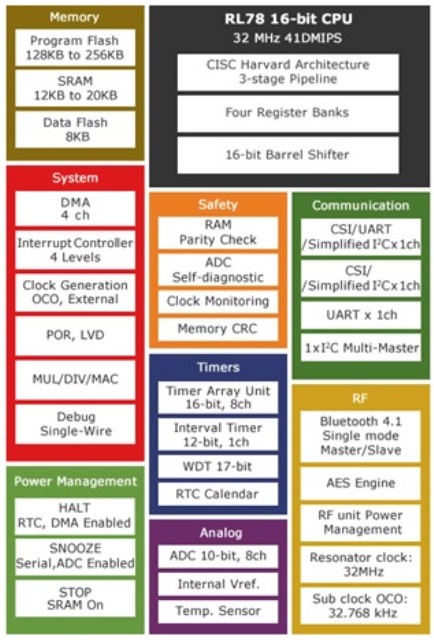 Figure 2: Example MCU with On-chip Bluetooth LE Support- Renesas RL78/G1D
Security support and on-chip Bluetooth LE support will be fey features required by low power sensors at the very edge of the IoT environment. In many sensing applications MCUs will need to interface with analog sensors that provide a voltage or current output as the sensing method. Measurements of power, temperature, ambient light levels, position and a wide range of other sensing applications produce analog results so an MCU with a multi-channel analog to digital converter (ADC) will usually be required. Note that the RL78/G1D has an 8-channel ADC available for just these types of applications.
Wireless Connectivity- Beyond Short Range
In some sensing applications Bluetooth LE won't provide the reach needed to support a sensors communication requirements. In those applications a more powerful communications standard, one targeting local area networks for example, will be needed. The dramatic growth in deployment of popular wireless standards such as those from the ZigBee Alliance and the Wi-Fi Alliance extend range to 100s of meters and data rates to 100 Mbps. These standards can support not only the most complex sensors (even video) but can also provide aggregation services to combine readings from multiple sensors and transmit sensor readings over much wider distances than those supported by the low power sensor on its own. Aggregation points may also provide the gateway for sensor data to connect to the cloud, driving big data analytics for improved management and control of Smart City resources. Figure 3 below shows a selection of common wireless standards, typical data rates, power requirements (when battery operated) and several key attributes. Note that the standards are organized by range- from shortest on the left to furthest on the right.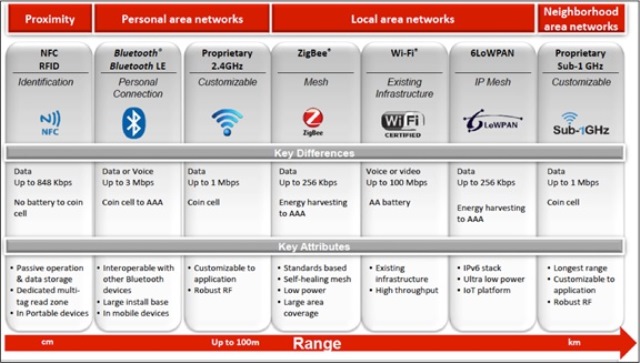 Figure 3: Example Wireless Standard (Figure courtesy of Texas Instruments)
MCUs providing aggregation functions and communications to the cloud will need to support long range wireless communications and MCU manufacturers are creating integrated solutions that can run from batteries as well as utilize energy harvesting techniques to keep batteries charged. Texas Instruments, for example, has a series of Wi-Fi enabled MCUs, the SimpleLink™ Wi-Fi Family. For example, the CC3200 MCU has an on-chip network processor, shown in the left side of Figure 4 below. The MCU also has an ARM® Cortex®-M4 processor to execute user applications code and a variety of standard peripherals. The network processor uses a dedicated ARM CPU with specialized hardware for radio, baseband and MAC processing. Notably, much of the software needed to support Wi-Fi communications is embedded with the network processor and includes advanced capabilities such as an IPv4 stack, TCP/UDP protocols, and even Web Server/HTTP server applications. The left side of Figure 4 illustrates the capabilities of the software associated with the CC3200 MCU.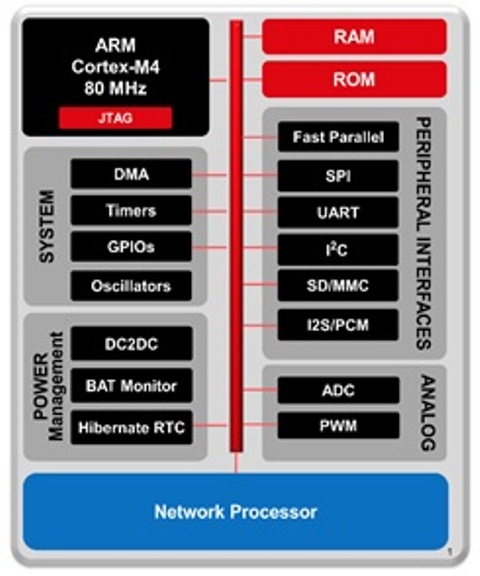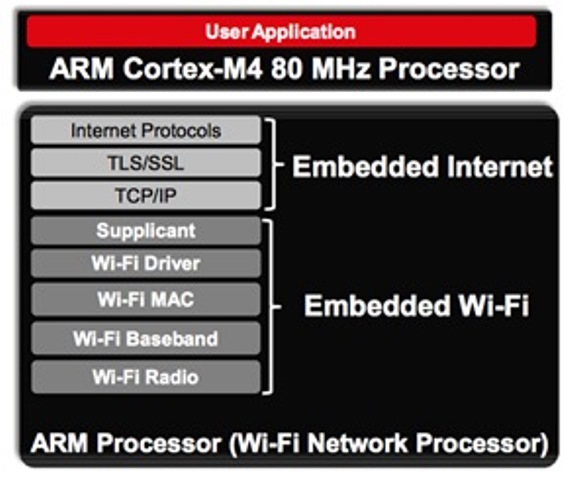 Figure 4: Texas Instruments CC3200 Wi-Fi Enabled MCU and Associated Software (Figure courtesy of Texas Instruments)
Efficient Processing is Important Too
Once sensor data is captured often some data processing needs to be applied. For example, you may only need to send sensor data when it changes. Often temperature and humidity, for example, change so infrequently that it may be sufficient to send a reading (along with a time stamp) when the temperature or humidity changes. In more complex sensing applications you may need to adjust readings based on calibration or aging effects. In even more complex applications digital filtering may be needed to extract the sensor 'signal' from background noise. Digital filtering can require significant processing power— so power efficiency may be a key ingredient in getting the sensor data transformed into a usable format.
Data communications is often the biggest power budget for a sensor application. Compression algorithms could dramatically reduce the amount of data needed to describe a series of sensor readings so if data compression processing is power efficient the power savings during data transmission can be significant. This consideration is most applicable for Wi-Fi based communications, but this part of the network is also where data aggregation is located so efficient data processing is almost always available. Finding these leverage points where efficient processing is available and can be used to save power in another area can be vital to meeting aggressive operating requirements.
Conclusion
MCUs will be the managers for the sensors used as the eyes and ears of the IoT. Support for wireless connectivity will be a key requirement for these applications but security, low power and efficient processing will also be needed for the aggregation and cloud connectivity functions. Once sensor data is located in the cloud big data analytics can provide the brains needed to help people more efficiently manage the Smart City.