South Korea's Samsung Electronics said it is now in mass production of the first fourth-generation double data rate (DDR4) DRAM chips for enterprise servers in next-generation data centers.
DDR4 chips operate at higher bandwidths and lower operating voltages compared to previous generations, offering higher speed and lower power consumption. IHS forecasts that DDR4 chips will ship in small volumes in 2013 before ramping in 2014. IHS projects that DDR4 shipments will surpass shipments of DDR3 in late 2015 or early 2016.
Samsung said it expects 4-gigabit DDR4 devices produced with 20-nm process technology to spur demand for larger 16- and 32-gigabyte memory modules.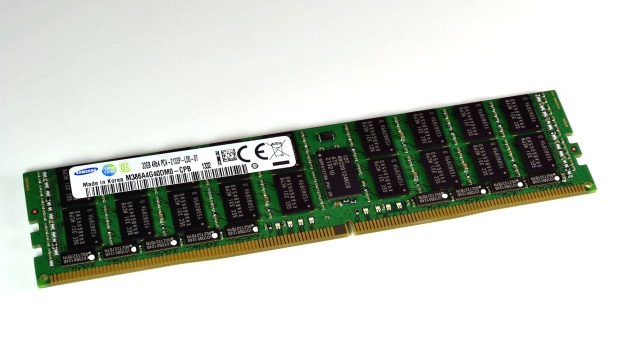 According to Samsung, higher speed DRAM can significantly increase the system performance and lower the overall power consumption of next-generation enterprise servers. The company claims that by adopting DDR4 memory technology early, OEMs can minimize operational costs and maximize performance to provide more favorable returns on investments.
Mass production of DDR4 culminates a five-year transition from the 2-gigabit DDR3 Samsung first produced in 2008, the company said. The 4-gigabit DDR4 exhibits a 1.25-fold performance increase over 20-nm-class DDR3, while lowering power consumption by more than 30 percent, according to Samsung.