Epilog Laser, producer of carbon dioxide and fiber laser engraving, cutting and marking systems, has launched the new Fusion Galvo G100 Laser System. This innovative tool enables users to quickly and efficiently produce a variety of marks on bare metals and engineered plastics.
The Fusion Galvo G100 comes equipped with both F163 and F254 lenses that allow laser operators to move seamlessly between a 4 inch x 4 inch (101.6 mm x 101.6 mm) and 6 inch x 6 inch (152.4 mm x 152.4 mm) engraving area. It also features Epilog's revolutionary IRIS camera system that includes two cameras above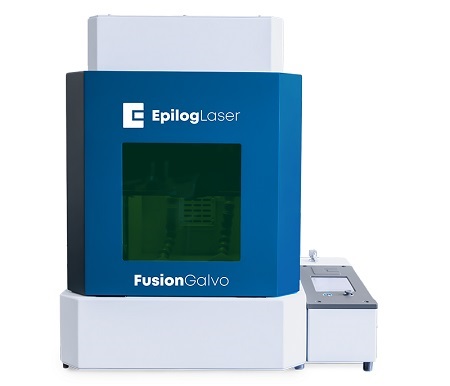 Source: Epilog Laser the engraving field that automatically adjust for the installed lens. This gives operators more options for achieving perfect engraving results that are accurately positioned every time.
"We're very excited to develop and provide this dynamic system, which will allow manufacturers to barcode, serialize or further customize their metal parts and components faster than they ever have before," said Mike Dean, vice president of sales and marketing for Epilog Laser. "The G100 incorporates the most advanced galvo technology and we're proud to continue the tradition of designing, engineering, and manufacturing this leading-edge machine in our Golden, Colorado headquarters."
The Fusion Galvo G100 is available in 30 W pulsed, 30 W master oscillator power amplifier (MOPA) or 60 W MOPA fiber configurations. Other system features include:
Automated mechanical door
7 inch touchscreen display at the laser
Built-in threaded fixture plate
Job trace
Integrated exhaust controller
Optional magnetic steel base plate and 3-jaw chuck rotary
…and more!