Mercury Systems, Inc., a supplier of mission-critical technologies for aerospace and defense, has introduced a new radiation-tolerant version of its 8GB DDR4 memory component for data-intensive processing applications in space.

Space systems play an outsized role in modern life and require ever-increasing amounts of processing power to enable in-space applications and manage exploding volumes of data. Military satellites enable critical national security missions such as missile warning, communications and Earth observation. Commercial satellites provide in-flight Wi-Fi connectivity, direct-to-home television and radio services, and global infrastructure and asset monitoring.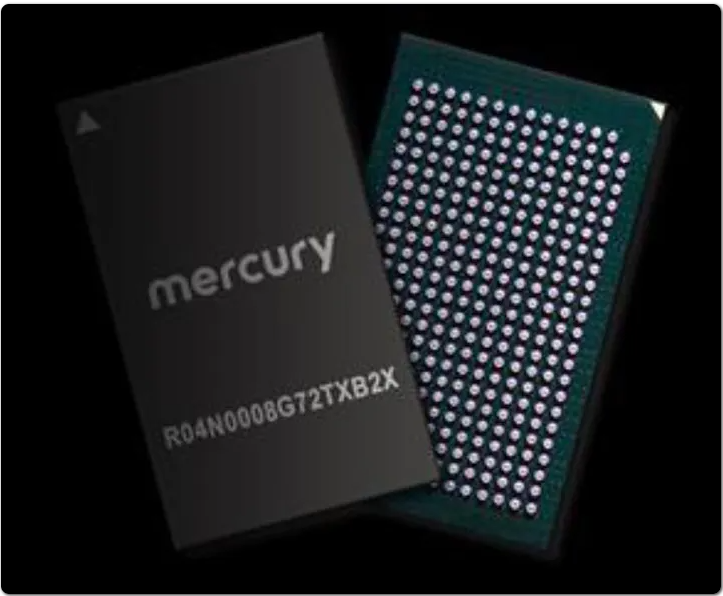 Source: Mercury
As space systems become more complex, new capabilities and requirements require high-density memory capabilities to complement greater processing power. And as space systems are increasingly developed with smaller form factors, Mercury's 8GB DDR4 components offer 75% space savings compared to alternative memory options.
"Mercury memory modules are designed to operate in the most demanding environments and are employed on critical missions in the air, land, and sea domains," said Tom Smelker, Mercury's vice president and general manager of Custom Microelectronics Solutions. "With our newest radiation-tolerant 8GB DDR4 modules, we are expanding our space product portfolio to unlock even more capability and performance for next-generation government and commercial space missions."
Mercury's 8GB DDR4 memory components feature:
· Data transfer speed up to 2,666 Mb/s
· -55° C to 125° C operating temperature
· 13 x 20 x ≤2.36 mm form factor
· Eutectic solder balls for superior board-level reliability
· 100% burn-in and electrical test for the highest quality assurance
· Manufactured in a DMEA-trusted facility
For more information, visit the Mercury website.