Amphenol Communications Solutions provides connector solutions that enable the high speeds of today with a roadmap to the higher speeds of tomorrow. The company has the tools and expertise to help engineers and system developers electrically and mechanically – to support every type of interconnect needed for 224G integration.
New 224G solutions add to the company's existing range of 112G, OverPass, mezzanine and backplane connector systems that complement its huge range of connectors designed for use in data centers, artificial intelligence (AI), automotive, lighting, industrial computing and more.
224G enabling technologies
As the industry gears up to define 224G, existing architectures will be pushed to their limits and innovative technologies will be given the opportunity to supplant older architectures as the new standard. Intra-box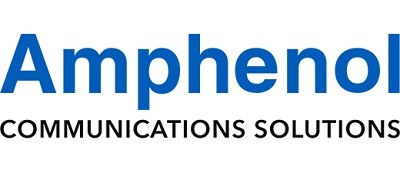 point-to-point cable assemblies will move closer-to, or even on-to chip packages as system implementors are pushed to limit the number of connection points in each link. Thermal challenges will be as critical as electrical performance. Amphenol's portfolio of modules, cages and heatsinks provide a holistic solution for customers looking to solve system concerns.
Standards
For 224Gb/s applications, copper interconnect is not 'dead,' but will need to adapt to compete with next-generation optics solutions. Active copper cables and active electrical cables will likely displace some passive copper direct attach cables. Pluggable optical transceivers will be challenged by on-board or mid-board solutions looking to lower, or more evenly distribute, thermal load density throughout the system. There are several active consortiums and multi-source agreements looking to build consensus support to enable interoperability around these new technologies. These efforts will help major industry standards like IEEE, OIF and OCP establish their 224G projects.
What constitutes a 224G solution?
At this early stage there could be several paths to a 224G solution. Amphenol has a number of solutions that are well-positioned to support the 224G development effort. These solutions support a range of architectures solving reach, density and thermal challenges. Amphenol products help provide advanced electrical performance without compromising practical physical reach. Convergence between our mezzanine and backplane configurations will support the transition to new architectures and promote the possibilities of co-packaging solutions.
Amphenol will showcase new products in its expanding 224G ecosystem at DesignCon in Santa Clara, California, January 31 through February 3, 2023.