CES 2023 takes place in the first week of January, but the annual Innovation Award is always a sneak peek at what possible trends will be at the show as well as some of the cool gadgets and technology that will debut.
Every year, the Consumer Technology Association (CTA), the host and organizer of CES, announces the winners of the CES Innovation Awards to bring attention to products and technologies that are interesting and groundbreaking. The awards are held before the main CES show opens. Every year, CTA chooses 20 of the Best of Innovation and 500 "honorees" in nearly 30 categories. Best in Innovation honorees are those technologies with the highest scores based on technology, design and innovation.
The following is a sampling of some of the hot technologies that were named 2023 Innovation Award Honorees.
Cray X exoskeleton
Picking up an award for the "Best in Innovation," German Bionic's Cray X powered exoskeleton is a wearable suit that provides up to 66 lb of support per lifting movement.
German Bionic said the exoskeleton is designed to make manual handling jobs safer and more appealing with the goal to help businesses retain existing employees and attract new workers to physically demanding jobs. The exoskeleton protects the lower back and allows physically demanding jobs such as logistics, production and construction, to be easier. The exoskeleton could also be used in healthcare such as providing active walking assistance.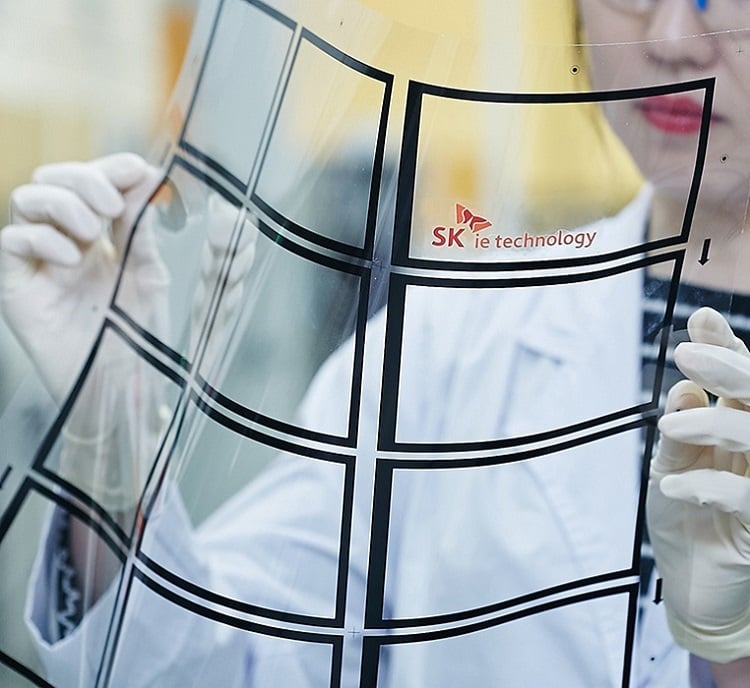 The flexible cover window might be a new way to deliver infotainment, telematics or navigation to automotive OEMs windows as well as help protect against damage. Source: SK IT Technology
Flexible cover window
This super cool window cover could be the next big thing in automotive windows, providing a foldable and stretchable plastic to protect windows as well as potentially provide future needs such as infotainment, navigation, heads-up displays or games.
The Flexible Cover Window by SK IE Technology (SKIET) is a colorless polyimide with functional coatings including anti-fingerprint. Currently, the use of the technology is protecting a display module and minimizing folding radius of windows, but the company said in the future it could be adjusted to meet needs of automotive OEMs or IT devices.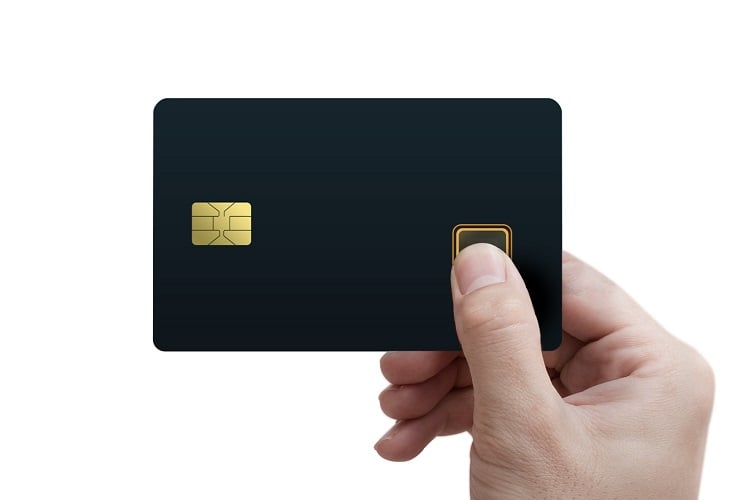 Samsung's biometric solution is billed as the first all-in-one cybersecurity option that combines fingerprint sensor, security element and secure processor in one chip. Source: Samsung Electronics
Biometric card
Samsung has introduced its S3B512C biometric card solution that integrates a fingerprint sensor, security element and secure processor on a single chip.
The biometric card won Best of Innovation in the "Cybersecurity & Personal Privacy" category. Samsung claims it is the first all-in-one security chip that reads biometric information through a fingerprint sensor, stores and authenticates encrypted data in a tamper proof way and processes data securely.
John Deere autonomous tractor
John Deere has been a staple of CES since it started developing smart tractors to give a boost in innovation to farmers. Now it has won a Best of Innovation award in the "Vehicle Tech & Advanced Mobility" category for its fully autonomous tractor.
The device is an advanced robot that uses GPS guidance, stereo cameras, sensors and artificial intelligence to perform farm tasks without any operator in the cab. John Deere said the autonomous tractor could be used for tillage, the process of preparing soil before planting seeds, allowing farmers to focus on other tasks. Users can manage the tractor from a smartphone.
"Farmers never have a shortage of work to do on any given day," said Jahmy Hindman, chief technology officer for John Deere. "With our fully autonomous tractor, farmers have the flexibility to focus on the most pressing tasks within their operation while the machine handles what they don't have time or labor to do. We continue to invest in autonomy and automation to support the important work our customers do every day."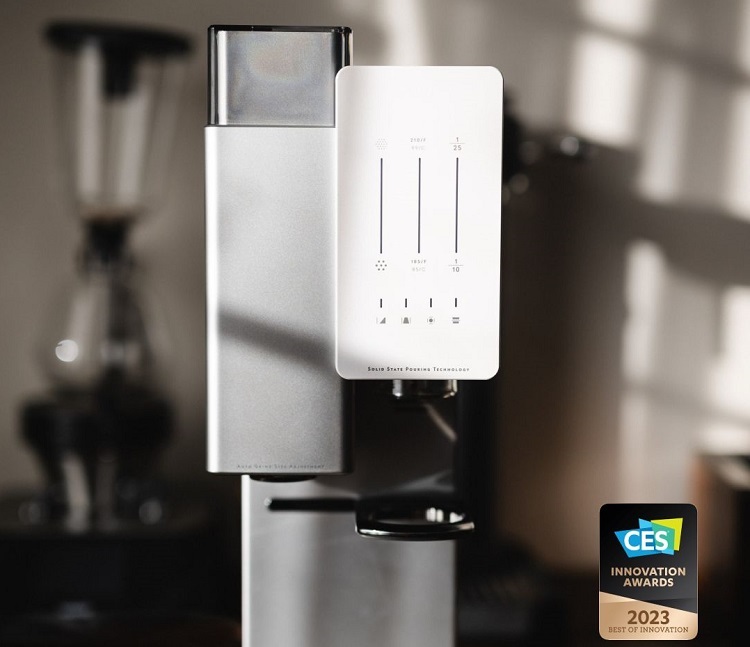 For coffee aficionados, this system is a capsule for whole beans that uses IoT technology and grinding mechanisms for the ultimate cup o' Joe. Source: TBDX
xBloom whole-bean capsule system
A Best of Innovation honoree in "Robotics," startup TBDX has introduced what it claims is the world's first whole-bean capsule that combines internet of things (IoT) connectivity with an auto-grind size adjustment, solid-state pouring system and smart capsule dock.
The systems give coffee makers the ability to encode bean-specific recipes into fully compostable capsule's radio frequency identification (RFID) chips. This gives users the right grind size, temperature and brewing ratios.
Just when coffee had reached its pinnacle, another innovation makes it that much more specified much to the delight of coffee enthusiasts probably.
Meta Music System
Likely one of the largest trends at CES 2023 will be products for the metaverse, regardless of it being a viable technology or not. As such, making its debut at CES 2023 is the Meta Music System for streaming by Verses Inc.
The system is billed as a service to meet users' needs in the metaverse, allowing them to choose favorite artists and music and letting artificial intelligence personalize the music that reflects their style and taste. Additionally, it can let users produce their own unique artist from a blend of their favorites, which could potentially create a new genre or music product.