Heilind Electronics, a global distributor of electronic components and authorized distributor for Qualtek, now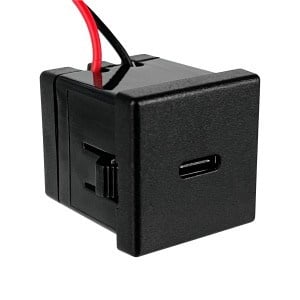 Source: Heilind Electronicsoffers the USB Type C receptacle power supply as part of its full line of Qualtek power supplies.
The USB Type C receptacle power supply offers ease-of-installation and flexible compatibility with all existing NEMA style convenience outlets. The unit features a self-contained receptacle system that eliminates the need for external power.
The QKRC-10-05 has an internal power unit that converts AC input to 5 V 2 A DC output power. Install is simple: just insert the receptacle into the panel and engage the side mounted locking clips. Prewired 24 inch wire leads exit the rear of the receptacle to keep installs clean and convenient.