On August 17, Digi-Key, one of the world's largest distributors of electronics components, unveiled its massive, new, $400 million, 2.2 million ft2 product distribution center (PDCe) to invited partners, customers and media members. Coupled with its existing facilities in Thief River Falls, Minnesota, the center will feature more than three million square feet of warehousing and logistics facilities, in addition to its global headquarters.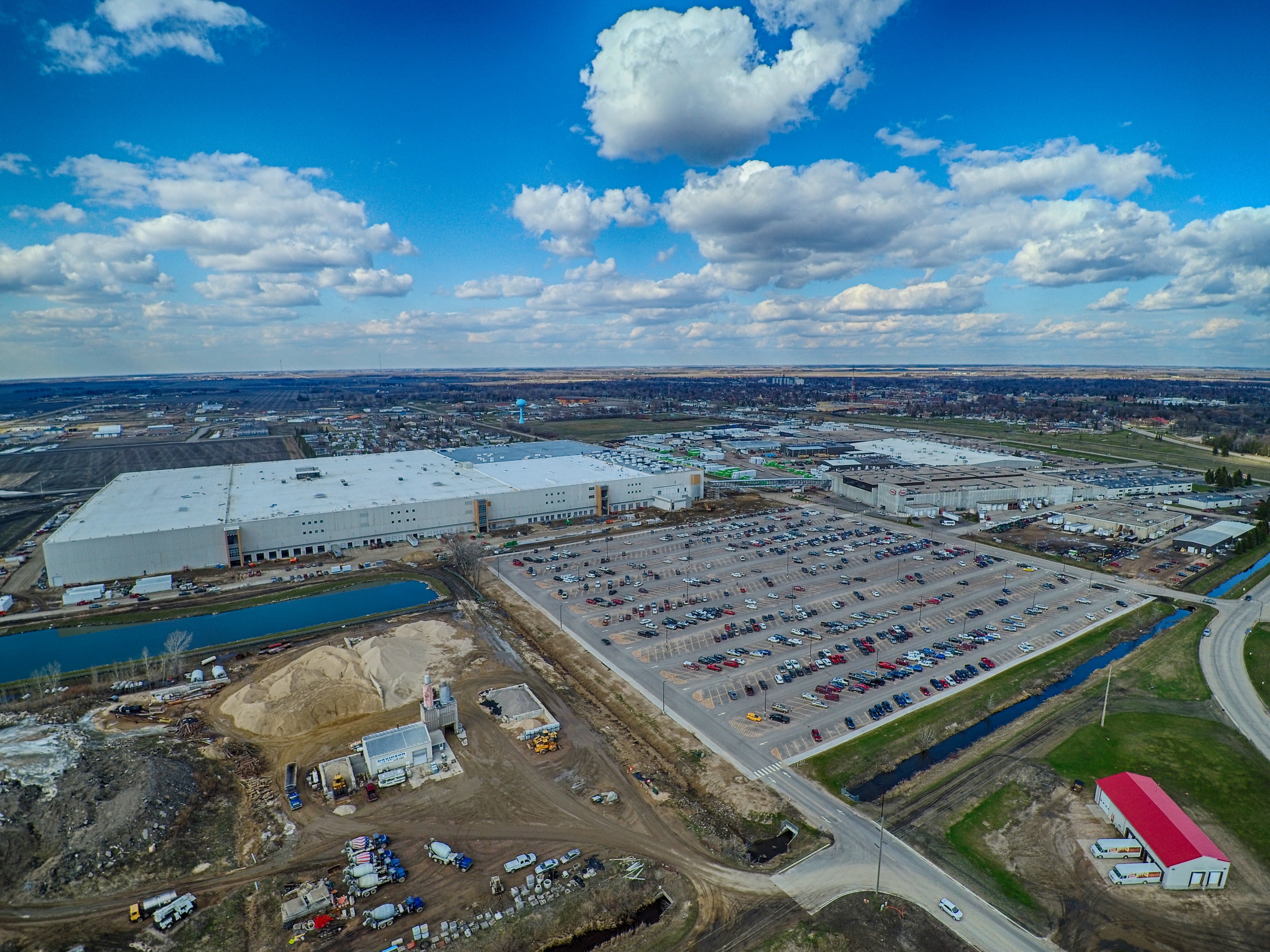 The facility promises to alleviate some of the component shortages and long lead times to device manufacturers amid a global supply chain crunch.
Once fully operational, the facility will be shipping more than 6.4 million orders per year, to more than 857,000 customers, in 180 countries worldwide. This will help fuel Digi-Key's growth over the next decade, which has been tremendous in recent years. Revenue for 2021 clocked in at $4.7 billion, a 65% increase from the year before.
As an organization Digi-Key prides itself on being an innovative, responsive and critical partner for the world's leading designers.
"You go to any university or engineering services company, you go in their lab, you'll see Digi-Key boxes," said Digi-Key President David Doherty. "Any consumer of electronics components, be the smartphone in front of you or anything else, in their labs, you'll see Digi-Key boxes."
"Our customers tell us over and over again, we can't do what we do, without you doing what you do everyday."
Construction on the facility, by McShane Construction of Illinois, commenced in spring 2018 and was completed in April 2021. It was designed by architects from Widseth, of Minnesota. In the 16 months since construction was completed, Digi-Key has been installing new warehousing logistics and automation systems, provided and serviced by Knapp, and gradually ramping up the facility.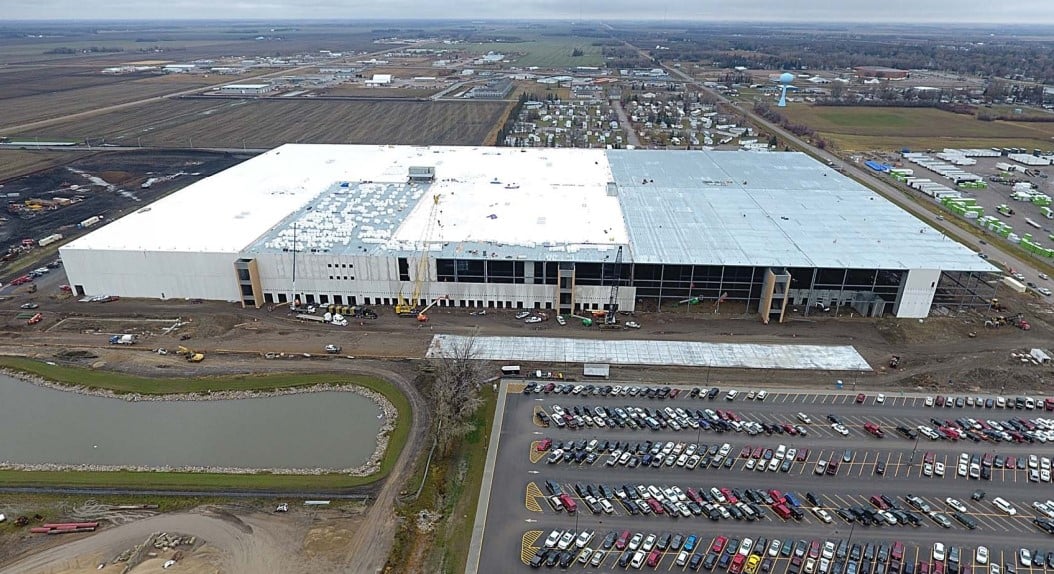 "We have a tremendous amount that we ship, some 27,000 to 30,000 packages a day," Shane Zutz, Digi-Key's vice president of human resources, recently told the Grand Forks Herald. "If we put all our stuff in a system and it doesn't work, that's a tremendous risk to our business and customers that depend on us. We're just going to be very, very careful about (how we do this)."
According to Digi-Key, the facility includes more than 27 miles of conveyor systems and the average order will travel more than 3,200 ft between picking, packing and shipping. Once fully operational, the facility will accommodate 100-200 inbound pallets and up to 2,500 individual packages per day. Approximately 90% of its outbound packages will go through the local airport and arrive at a distribution hub within one day.
The contents of that freight represent two million different on-hand components, which are picked, packed and shipped by a mix state-of-the-art automation and human workers. The sheer size of the facility and systems needed is unfathomable and leaves plenty of room for Digi-Key's future growth.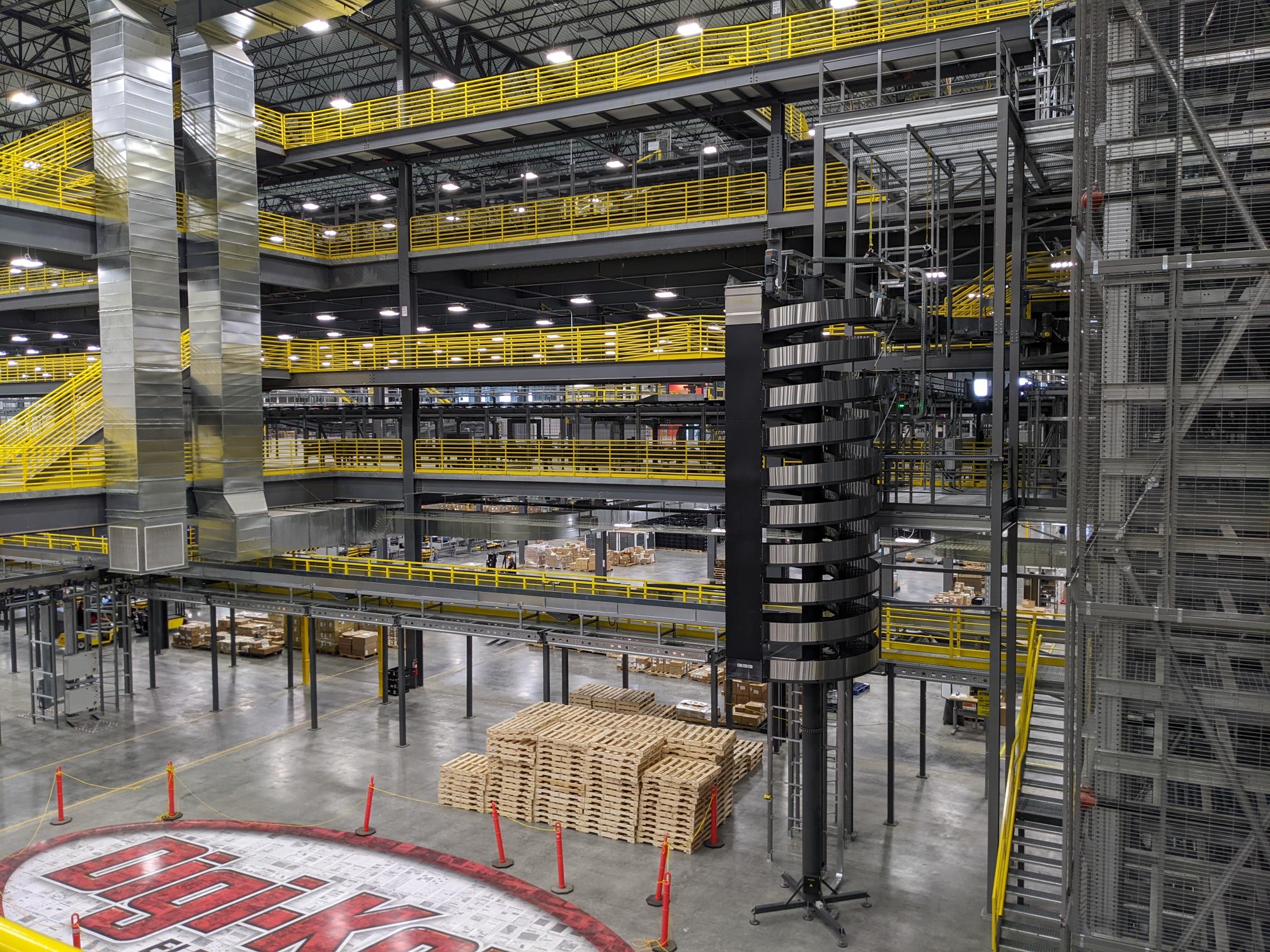 The project will be a boon to the local community as well. Digi-Key has added more than 650 new employees, bringing its Thief River Falls workforce to over 3,600, and expects to add more with almost 200 current job openings. Those employees will enjoy amenities such as break rooms, quiet rooms, nursing stations, cafes and community gardens. Doherty stressed the organization's commitment to worker well-being was key to their overall success.
"This community is us," he said. "Once you take care of your team members, you can expect them to take care of customers."
Thief River Falls Mayor Brian Holmer saw Digi-Key's expansion plans as a chance to secure his community's long-term economic future.
"It took me a week to understand how big this was going to be," said Holmer. "We knew that [this] expansion required our commitment as a city to do everything in our power to ensure this expansion happened here. We felt that this investment by Digi-Key would solidify their position and bring many years of growth and economic development."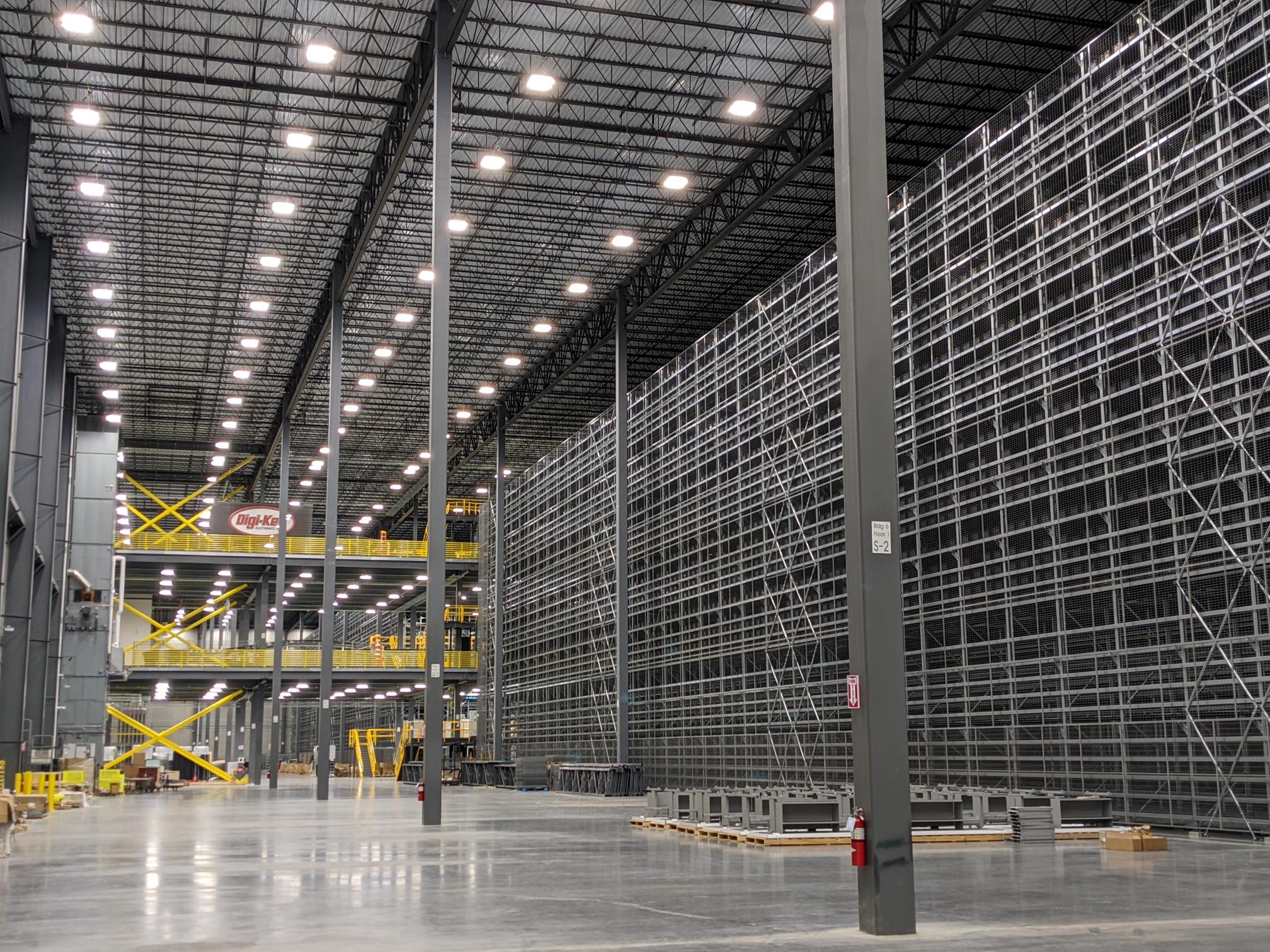 It was a sentiment shared by Minnesota Governor Tim Walz and U.S. Senator Amy Klobuchar in pre-recorded remarks. The state of Minnesota supplied a $40 million grant and another $5-plus million in other funding, but will see an estimated return of $164 million per year in tax revenue.
"Today is clearly a celebration," said Doherty. "Not just for Digi-Key, but for us together."
"This book is far from done. This is just one more exciting chapter."