Palomar Technologies, a provider of total process solutions for advanced photonics and microelectronic device packaging, has expanded its Innovation Center in Singapore to meet a growing demand in southeast Asia for process development and specialty outsourced semiconductor assembly and testing (OSAT) for advanced semiconductor new product introductions.
Palomar opened its Innovation Center – Singapore in November of 2018 to address a vital market need for process development, device package prototyping, test and measurement, process maturation and low-volume production. In 2019, market demand pushed Palomar to make its first expansion. This second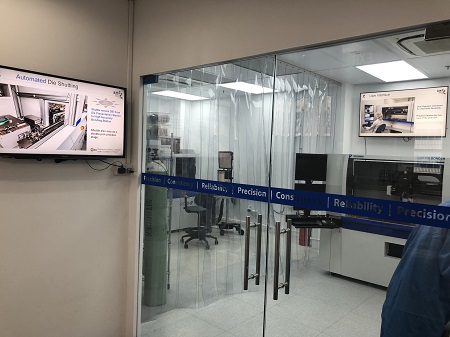 Source: Palomar Technologies expansion gives the center the added ability to work closer with customers on their specific needs.
"Strong demand from our regional Asia Pacific customer base has driven us to expand the footprint of our Singapore Innovation Center for the second time in five years," said Rich Hueners, managing director, Palomar Technologies (SE Asia) Pte Ltd. "This expanded area will serve to host plasma cleaning, dry boxes and customer-specific test equipment while the original lab area will continue to host the die attach, wire bond and vacuum reflow equipment. We are looking forward to forging ahead with new customer requirements in this larger space."
The Palomar Innovation Center – Singapore currently supports a wide range of customer applications including:
Micro optics used in 3D imaging, lidar and optical sensors
Radio frequency (RF) LDMOS and RF gallium nitride power amplifiers
High-reliability RF microwave modules
Silicon photonics and laser diode placement bonding
Thermal and motion sensors
Optical transceiver packaging
Active optical cable packaging
VCSEL, EEL, EML, LED placement and bonding
Lens placement and lens attach bonding