Curtiss-Wright's Actuation Division has unveiled its Exlar GTW weld-gun focused electromechanical actuator. The GTW performance and benefits parallel that of the Exlar GTX actuator family of products with additional features to support the demands of automotive weld-gun applications.
The GTW weld-gun actuator offers high force repeatability and precision at 20M+ welds. With continuous force ratings up to 24,196N (5,440 lbf) and speeds up to 1,270 mm/second (50 inches/second), the GTW can support high duty cycles for increased productivity and energy efficiency. Lower total cost of ownership is provided based on its electromechanical design. In addition, GTW actuators are compatible with major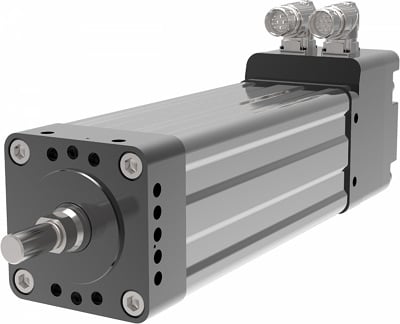 Source: Curtiss-Wright Corporation leading global industrial robot and weld-gun supplier controllers used in the automotive manufacturing markets.
The GTW Series features include:
Energy efficient integrated brushless stator (motor) technology
Planetary roller screw technology for high precision positioning and reliable performance over its rated life
High performance rod seal and dual wiper design to protect critical components from contaminants
Built-in mounting features for adaption to a variety of weld-gun configurations
Design-in mounting options for ease of installation and adaptability to standard C-Gun, X-Gun, or pinch weld-gun envelopes
Robot interface compatibility with major industrial weld-gun suppliers