Curtiss-Wright's Actuation Division recently completed and delivered upgrades to the Jet Blast Deflector (JBD) and Barricade Stanchion actuators used in Gerald R. Ford (CVN 78) Aircraft Launch and Recovery Equipment (ALRE) system onboard the U.S. Navy's Ford-class carrier constructed and supplied by HII's Newport News Shipbuilding division.
The upgrades were part of the work to ready the carrier for deployment after its successful completion of shock trials. The upgrades provided added environmental protection as well as changes to allow for faster and simpler on-board planned maintenance.
The program required expedited refurbishment and delivery of the actuators to support the U.S. Navy's deployment schedule for the CVN 78 carrier, the first of the new Ford-class aircraft carriers. Exlar completed the upgrades and delivery to meet the requested schedule.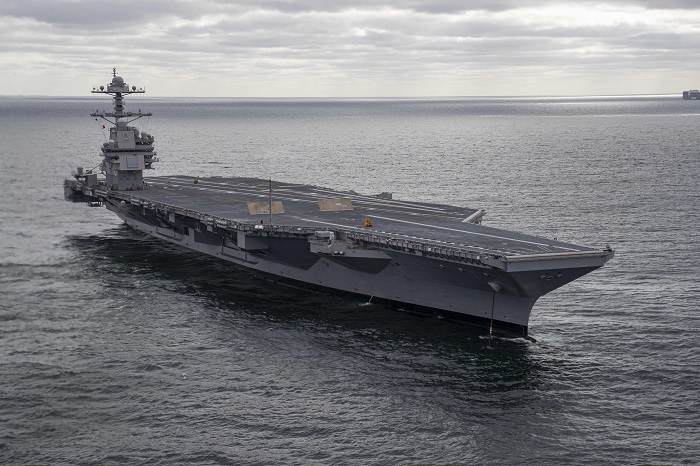 Source: Curtiss-Wright Corporation
Based on Exlar's performance, HII-NNS's director of supply chain procurement, Kelly MacDonald stated that, "The timeliness of your support and dedication to high quality standards are recognized as best in class by both Newport News tradesmen and leadership. This trust and partnership is an important piece of our commitment to our customer, the United States Navy, and plays an essential role in support of national security."
Curtiss-Wright supplies numerous innovative and mission critical products and services in support of the U.S. Navy and its ship builders for both sub-sea and surface ships. Phil Bowker, Sr. general manager Curtiss-Wright Actuation Division, stated, "We are proud to continue our support of the U.S. Navy and their shipbuilders. The ability for our team to safely complete and deliver these critical upgrades, considering the on-going challenges from the COVID-19 pandemic, is a testament to our commitment, skill and expertise. We appreciate the trust Newport News Shipbuilding places on us as a valued supplier and partner."