At DesignCon, Rohde & Schwarz (R&S) is demonstrating a mix of unique solutions for high speed digital applications. High-speed digital interfaces are at the core of all electronic designs as increasing data rates and growing integration density create new challenges for designs at the IC, board and system level.
At the R&S booth, demos of MGBase-T1 Compliance, USB 3.2 Compliance and an enhanced PCIe Trigger/Decode will be available for show attendees to experience. As one of the highlights, the company will demonstrate the R&S ZNA high-end vector network analyzer (VNA), which features models up to 67 GHz. This extends the VNA's industry leading performance and unique hardware architecture to high frequency applications. The R&S ZNA will showcase a live demonstration including 112 Gbps PAM4 channel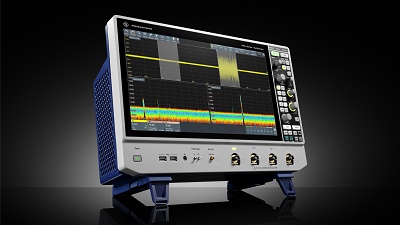 Source: Rohde & Schwarz analysis and PCIe Gen 6 channel analysis.
In another highlight demo, the R&S ZNBT40 vector network analyzer covering up to 40 GHz will demonstrate the test of a 400GBASE-CR4 cable assembly according to IEEE 802.3ck with the R&S ZNrun Ethernet compliance automation tool. In addition, the R&S RTO6 oscilloscope will showcase a live demonstration of power integrity measurements of PDN impedance.
R&S will be exhibiting at DesignCon in booth 1049 at Santa Clara, California, Convention Center on April 5-7, 2022. Open to all attendees on April 6, the company is sponsoring a day of complimentary technical seminars by both R&S product experts and other industry experts from ataitec and Clear Signal Solutions. Beginning at 8 a.m. in the Great America Meeting Room 2, the technical seminars will cover topics such as power integrity measurement fundamentals, automotive Ethernet and more. For those who are unable to attend DesignCon 2022, all technical seminars will be available online following the event.