A new generation of STPOWER silicon-carbide (SiC) metal-oxide semiconductor field-effect transistors (MOSFETs) has been developed by ST Microelectronics for power control for electric vehicle (EV) powertrains and other applications where power density, energy efficiency and reliability are critical.
With the expansion of the EV market, many car makers and automotive suppliers are now embracing 800 V drive systems to achieve much faster charging and reduce weight. These new systems allow manufacturers to produce vehicles with longer driving ranges. The new SiC devices are specifically optimized for these high-end automotive applications including EV traction inverters, on-board chargers and DC/DC converters, as well as e-climate compressors. The MOSFETs can also improve the efficiency of motor drives, renewable energy converters and storage systems, and telecom and data-center power supplies.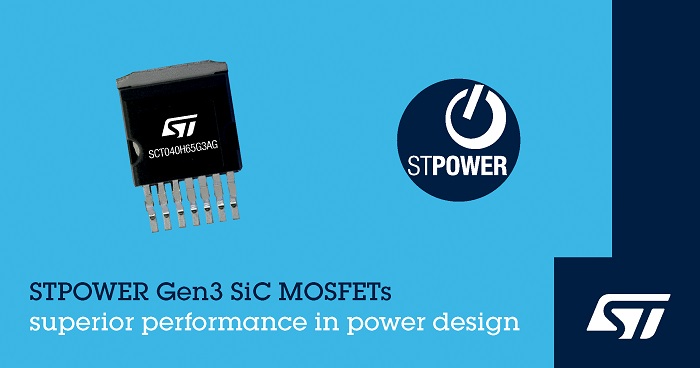 Source: ST Microelectronics
Qualification of the third-generation SiC technology platform has been completed and devices with nominal voltage ratings from 650 V and 750 V up to 1200 V will soon be available, giving more choices for designers to address applications operating from ordinary AC-line voltages up to those of high-voltage EV batteries and chargers. The first products available are the 650 V SCT040H65G3AG, priced at $5.00 and a 750 V device in die form.