When it comes to the latest innovations in food and beverage technology, CES 2022 is not holding back. Move over Hello Kitty waffle iron, these are the things you want taking up counter space.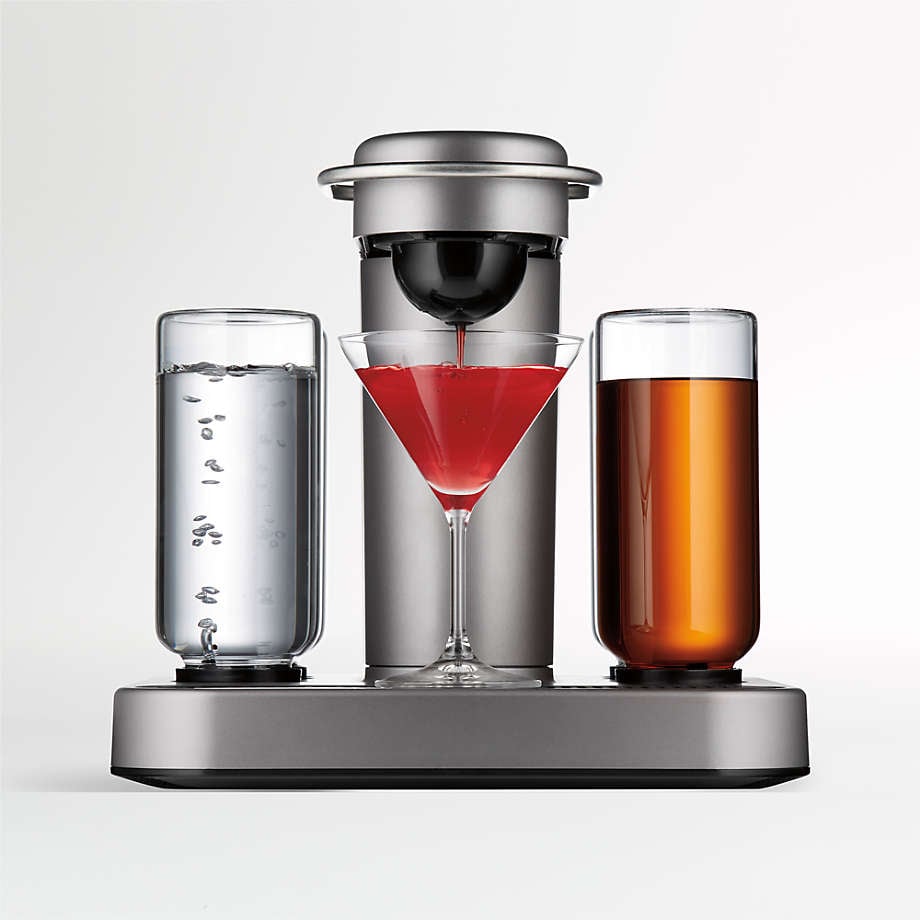 A variety of cocktails with the push of a button. Source: Bartesian
The Bartesian Home Bartender
The Bartesian is the first of its kind cocktail creator. Using capsuled flavorings to mix with your favorite spirits, enjoy instant premium cocktails in the comfort of your own home. Cosmos, margaritas, whisky sours, sex on the beach and long islands are a button push away from being in your hand ready to consume.
Just add your favorite liquor and get the party started.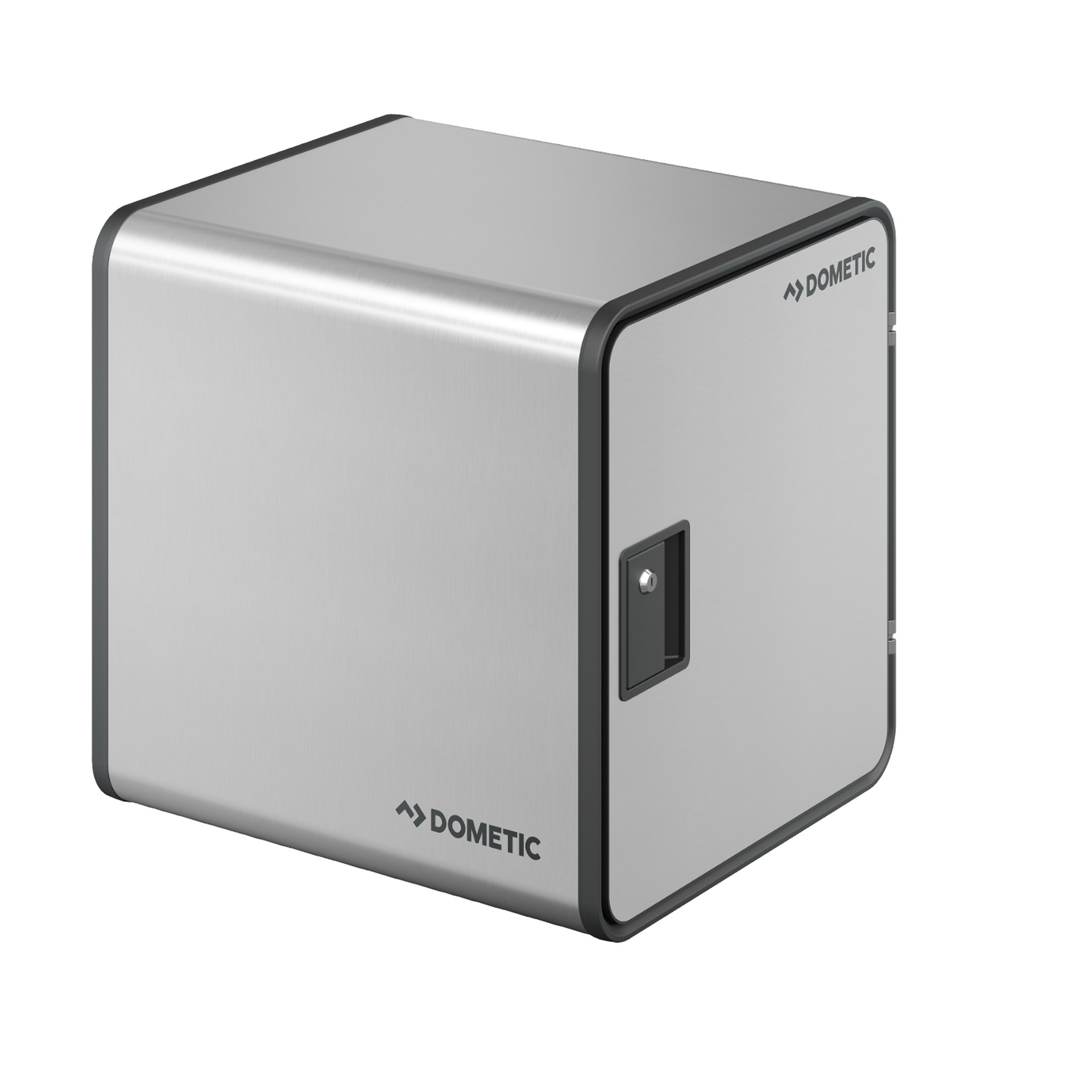 DeliBox keeps your dinner perfectly warm (or cold) during transport. Source: Dometic
DeliBox delivers perfect temperature for meals
While you are having your favorite cocktail from the Bartesian, consider ordering takeout. Make sure your food is delivered with Dometic's innovative DeliBox. This Swedish invention is coming stateside for the first time at CES 2022. A temperature-controlled transportable food vessel, it offers lightweight, ideal temperatures for food delivery on electric motorbikes and more.
Paired with an electric bicycle by CAKE, the DeliBox is the latest in platform to consumer food delivery. Restaurant to table without sacrificing food quality.
Who needs a microwave? Source: Steambox
Envy of the lunchroom with Steambox
What about when it is your responsibility to get your food from A to B at your desired temperature? That is when the Steambox comes in handy. New at the 2022 CES, this heated steam lunch box system can keep up to three meals warm off a single charge. It has a sleek design with a modern appearance; food choice never looked so good.
Steambox also comes with an app for users to look up healthy food options, track calories, and start steaming their food with the touch of a button. No microwave? No problem.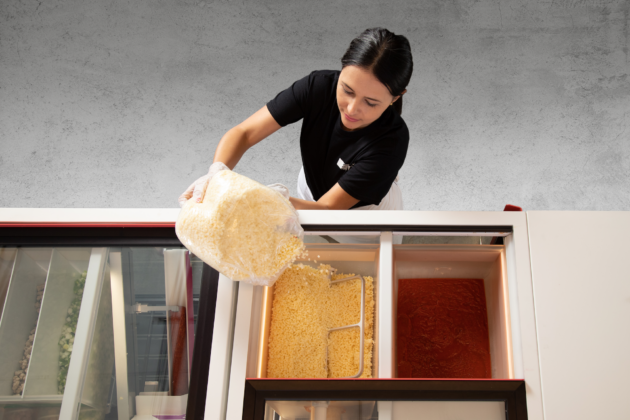 The perfect automated pie. Source: Picnic Pizza Station
Picnic makes pizzas a breeze
Food automation is no stranger to CES 2022, and the Picnic Pizza Station is state of the art when it comes to creating that perfect pie, regardless of staff.
Small restaurants, schools and kitchen settings can utilize this incredible pizza robot to reduce costs on product waste and still turn out products with minimum staff. The Picnic Pizza Station can utilize just one person and create 100 pizzas in an hour. Food waste is reduced by about 2% and because human hands are not topping the pizzas, it creates a more hygienic environment.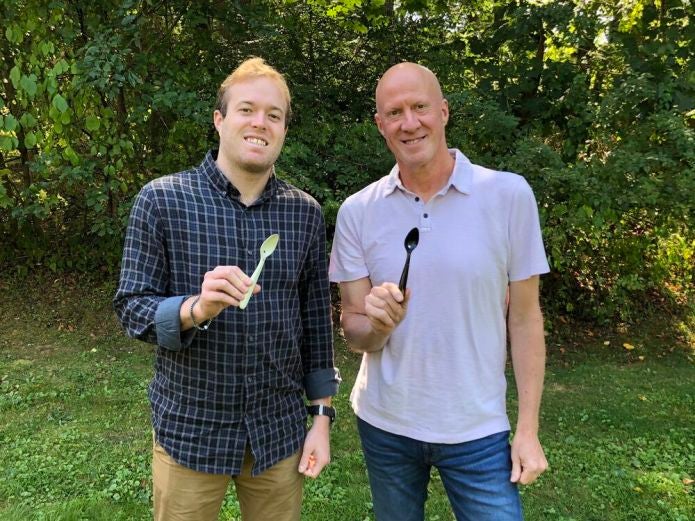 More flavor...less sugar. Source: SpoonTek
SpoonTek takes tasting to a whole new level
Meet the spoon – reinvented. SpoonTek made an appearance at 2022 CES in Las Vegas, inviting people to taste foods like they never have before. Enhance the flavor of wet foods like yogurt and sauces without extra sodium or sugar and ditch the aftertaste. This "superior" tasting experience will leave your mouth ready for the next bite.
This product works by LED and electrode mechanisms to optimize taste. SpoonTek is ideal for yogurt, soups and ice creams.
Food and beverage innovations are certainly not in short supply this year at the 2022 CES. Keep checking our website and social media as Electronics360 shows you the top in this year's state-of-the-art technology.