New Yorker Electronics announces its availability of the new Good-Ark Semiconductor SSF2418E 6 A/20 V dual N-channel metal-oxide-semiconductor field-effect transistor (MOSFET) with electrostatic discharge (ESD) protection in the SOT-23-6L package. The SSF2418E utilizes the latest trench technologies and advance process techniques to achieve excellent drain-source on resistance, low gate charge and a high repetitive avalanche rating.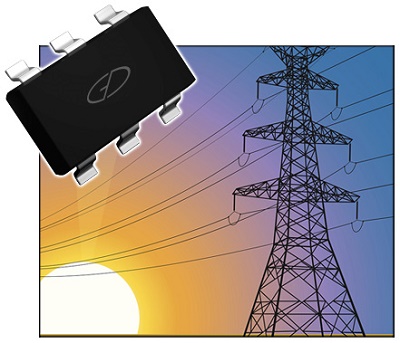 Equipped with ESD protection up to 2 KV, this
halogen-free device
is suitable for use as a unidirectional or bidirectional load switch, facilitated by its common drain configuration. Used in DC-DC conversion, load switching and battery protection, additional benefits include its high energy efficiency, fast switch speed and low input and output leakage. It is also available in the TSSOP-8 package.
Good-Ark, one of the largest diode, rectifier and bridge rectifier manufacturers in the world, has been certified in Quality: ISO9001: 2008, Automotive: ISO/TS16949, Environment: ISO14001 & QC080000, Health & Safety: OHSAS18001 and Information Security: ISO/IEC27001.