Recognizing that remote patient monitoring (RPM) is moving beyond the concept of the device and emerging as its own branch of mobile health care, the IEEE Standards Association (SA) has launched a competition to foster innovations that address pervasive challenges impeding trust and adoption in telehealth.
The first annual IEEE SA Telehealth Solutions Virtual Pitch Competition, announced by the IEEE SA Transforming the Telehealth Paradigm Industry Connections Program in collaboration with IEEE SA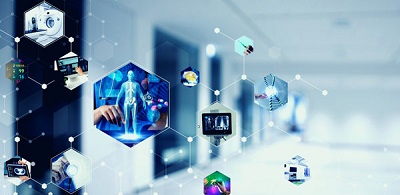 Source: IEEEHealthcare and Life Sciences, invites the participation of innovators from around the globe who are reimagining RPM as a proactive and reactive connected care system with a human-centered design on clinical and emotional needs. Submissions should be innovative yet pragmatic and include solutions that will move the needle on trust in adoption in its use.
Submitted solutions should address the current challenges in the RPM arena in one or more of the following areas:
Technology: Hardware, software and telemetry
System and services: Data storage solutions and appropriate response mechanisms
Feasibility and accessibility: Human factor design, low-cost connectivity and integration with other telehealth platforms
Enabling solutions to support the future of RPM in healthcare
Submissions are accepted through January 20, 2022. Interested parties can also register for a live virtual pitch event to be held February 8, 2022, to hear from the competition finalists and vote for the winner. All attendees will have the opportunity to evaluate each finalist's live pitch and vote in real-time based on judging criteria (shared in advance of the live event) for helping to decide which winning solutions should be awarded first, second or third prize.