Regal Rexnord Corporation has completed the merger of Regal Beloit Corporation with Rexnord Corporation's Process & Motion Control Business (PMC), closing the deal that was signed on February 15, 2021.
The merger is expected to benefit Regal Rexnord customers by positioning the company to provide more robust solutions across the industrial powertrain, a broader component offering, enhanced digital and internet of things (IoT) capabilities, investments in domain expertise across a broader set of end market verticals, and a more flexible global manufacturing footprint that boosts product availability and service levels.
While merger benefits initially may be more pronounced in the power transmission business, all customers are expected to benefit over time. Enhanced financial and technological capabilities can make Regal Rexnord an even more capable partner. Legacy Regal's expertise in motors, air moving and refrigeration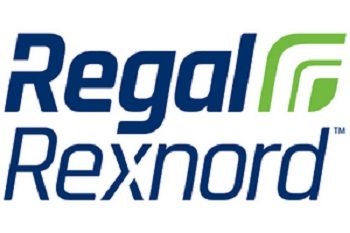 technologies, plus an enhanced capability in power transmission, can lead to more value-added solutions relevant to customers across the business.
Selling more robust, integrated solutions across the industrial powertrain should provide significant outgrowth opportunities. Engineering electromechanical components to work better together in optimized solutions can lead to improved operating performance, including greater energy efficiency. It's also particularly value-added to customers at a time when many are looking to outsource more of their engineering activities, often in light of challenges when it comes to recruiting and retaining in-house engineers.

Beyond the industrial powertrain, significant opportunities exist for cross-selling, developing domain expertise in a wider range of end markets, expanding the IoT and digital solution set and leveraging 80/20 to direct the combined organization's resources to the highest value opportunities.

In the near-term, as supply chains are constrained and component availability can be an obstacle to growth, being able to leverage the operational strength and inventory of the combined organization should give Regal Rexnord a product availability and service level advantage with customers.
In addition to the significant, ongoing restructuring that has been underway at legacy Regal, which has resulted in material margin expansion over the last two years, including hitting the company's "300-in-3" margin expansion program goal over a year ahead of schedule, the new Regal Rexnord expects to realize $120 million of cost synergies over the next three years related to the merger with PMC. The merger synergies are expected to drive over 500 basis points of adjusted EBITDA margin expansion by 2024.
The combination of the expected improved organic growth, significant cost synergies, plus opportunities around working capital and leveraging the combined legacy Regal and PMC manufacturing footprints to improve capital expenditure efficiency should drive improved free cash flow. More detail related to cash flow expectations will be provided in due course, but it is expected that the new Regal Rexnord will be able to consistently deliver cash flow conversion rates above 100%.