New Yorker Electronics has released the new Barker Microfarads (BMI) 601D 105° C tubular axial lead aluminum capacitors. Although the 601D series is used in commercial applications, it is the commercial equivalent to the military series M39018/03.
As a military equivalent, these U.S.-made aluminum capacitors from BMI feature a wide temperature range of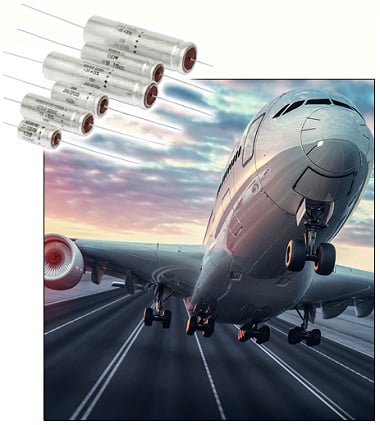 Source: New Yorker Electronics-55° C to 105° C and are Life Validation Test rated to 2,000 hours at 105° C. In addition to its low equivalent series resistance, the BMI 601D capacitor series is available in voltages ranging from 6.3 V DC to 300 V DC working with DC surges from 8 V to 350 V. The standard capacitance tolerance is -10%/50% and it also boasts a capacitance range of between 12 µF and 33,000 µF.
A polyester sleeve is standard on this device, and a polyvinyl chloride sleeve is also available. Both can be specified with an epoxy end seal suitable for devices exposed to halogenated cleaning solvents, such as in cases of removing fluxes from circuit boards or degreasing tiny metal parts.
Case sizes range from 0.625 inches Ø x 1.125 inches L to 1.00 inches Ø x 3.625 inches L with 24 options in total, and are manufactured with U.S.-made aluminum and axial leads with either No. 20 AWG at 0.032 inches or No. 18 AWG at 0.040 inches.