Laser Components now has the capability to manufacture high quality Powell lenses in-house. Powell lenses generate lines by transforming narrow laser beams into straight lines with uniform intensity profile unlike standard cylindrical lenses that also create laser lines but with uneven Gaussian profiles.
Powell lenses turn ordinary dot lasers into line lasers,which are often used in a variety of applications such as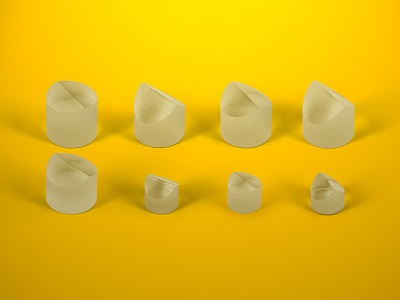 Source: Laser Componentsmachine vision, 3D printing, alignment and inspection where uniform, straight lines are critical.

Laser Components' Powell lenses are available with substrate diameters of 6 mm or 9 mm. Different fan angles between 1° and 90° can be chosen to meet requirements depending on projected line length, preferred working distance and input beam diameter.

Powell lenses can be purchased as an individual item and are also used in the FLEXPOINT machine vision series developed specifically for vision applications where the quality of the projected laser line is crucial.