Curtiss-Wright's Actuation Division has released its newest integrated motor/actuator, the Exlar GTX060. The GTX060 is the third frame size in the GTX integrated motor/actuator series of industrial electromechanical actuators.
The GTX series actuators offer force, precision and repeatability while eliminating or minimizing the maintenance and inefficiencies typical of fluid power alternatives. With continuous force ratings up to 2,668 N (600 lb-ft) and speeds to 1,016 mm/sec (40 in/sec) in both V AC and V DC power options, the GTX060's compact form can be applied across a wide range of automation applications. In addition, new feedback and splined rod options, available throughout the entire GTX series, offer even more versatility.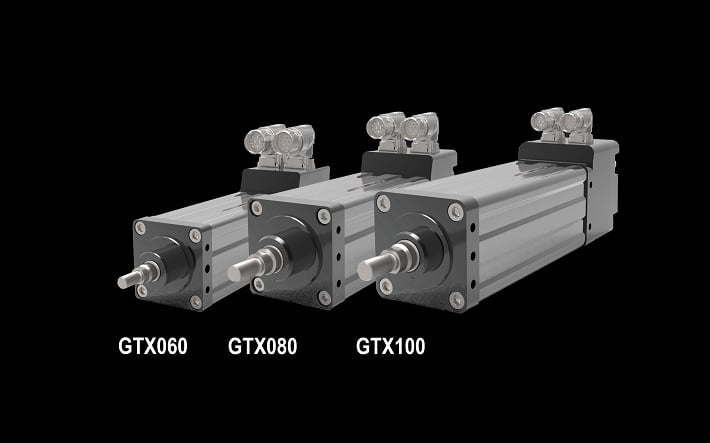 Source: Curtiss-Wright
The GTX series features include:
• High capacity planetary roller screws offering up to 15 times the life and significantly higher shock load resistance than a comparably sized ball screw
• New splined rod option, eliminating the need for an external anti-rotational device
• IP66S environmental protection
• Connects with most leading motion/motor controllers
• Removable front seal bushings to simplify maintenance and re-greasing of nut assembly to maximize actuator life
• Bolt-on mounting accessories for simplified installation and ease of field replacement
With the addition of the GTX060, the offering expands to 60 mm, 80 mm and 100 mm frame sizes, spanning forces from 2,668N (600 lb-ft) to 15,392N (3,460 lb-ft).