One of the challenges for manufacturers of 5G devices is conforming to the various specifications mandated by certification bodies around the world. These include the Federal Communications Commission (FCC) in the United States, the radio equipment directive (RED) for CE marking in Europe and the National Communication Commission (NCC) in Taiwan.
Taiwanese RF antenna vendor Auden Techno Corp. solved that challenge by turning to a 5G network emulation solution offered by Keysight Technologies. The Santa Clara, California-based company's E7515B UXM 5G Wireless Test Platform is marketed as a highly integrated signaling test platform with multi-format stack support, rich processing power and abundant RF resources.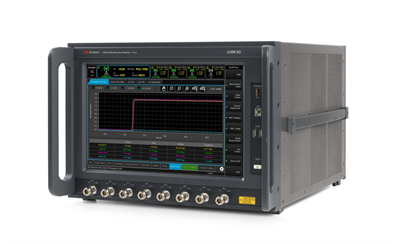 The E715B UXM 5G Wireless Test Platform from Keysight offers comprehensive regulatory testing on a single-solution platform. Source: Keysight TechnologiesThe platform enables Auden to verify that a given device operates within the limits established by certification bodies for specific absorption rate (SAR), below 6 GHz, and absorbed power density, above 6 GHz. This ensures that a user will not be exposed to excessive RF energy when operating the device. Moreover, the UXM 5G provides Auden with comprehensive regulatory testing on a single-solution platform.
With support for 3GPP Release 15 and beyond, the design of the UXM 5G enables users to establish a 5G call with a device under test (DUT) in different 5G NR deployment modes (non-standalone (NSA) and standalone (SA)) and frequency ranges (FR1 and FR2). It also allows users to perform signaling tests highlighting device RF characteristics, protocol compliance and functional key performance indicators. The platform supports LTE and C-V2X signaling formats, as well.
"As a result of working with Keysight, Auden can serve a global 5G device market with a set of comprehensive test services," said Eric Chen, vice president at A Test Lab, Auden's test and certification business. "Keysight's 5G solutions enable us to improve the level of confidence in products used to offer services designed to inform and connect consumers."