Researchers from Oregon State University found that developing land for both solar photovoltaic power and agriculture could provide 20% of total electricity generation in the U.S. All that is needed is an investment that equals 1% of the annual U.S. budget.
These systems, called agrivoltaic systems, could lead to a reduction of 330,000 tons of CO2 emissions and the creation of 100,000 jobs in rural communities while minimally impacting crop yield. These systems could also potentially result in more food, more energy and lower water demand.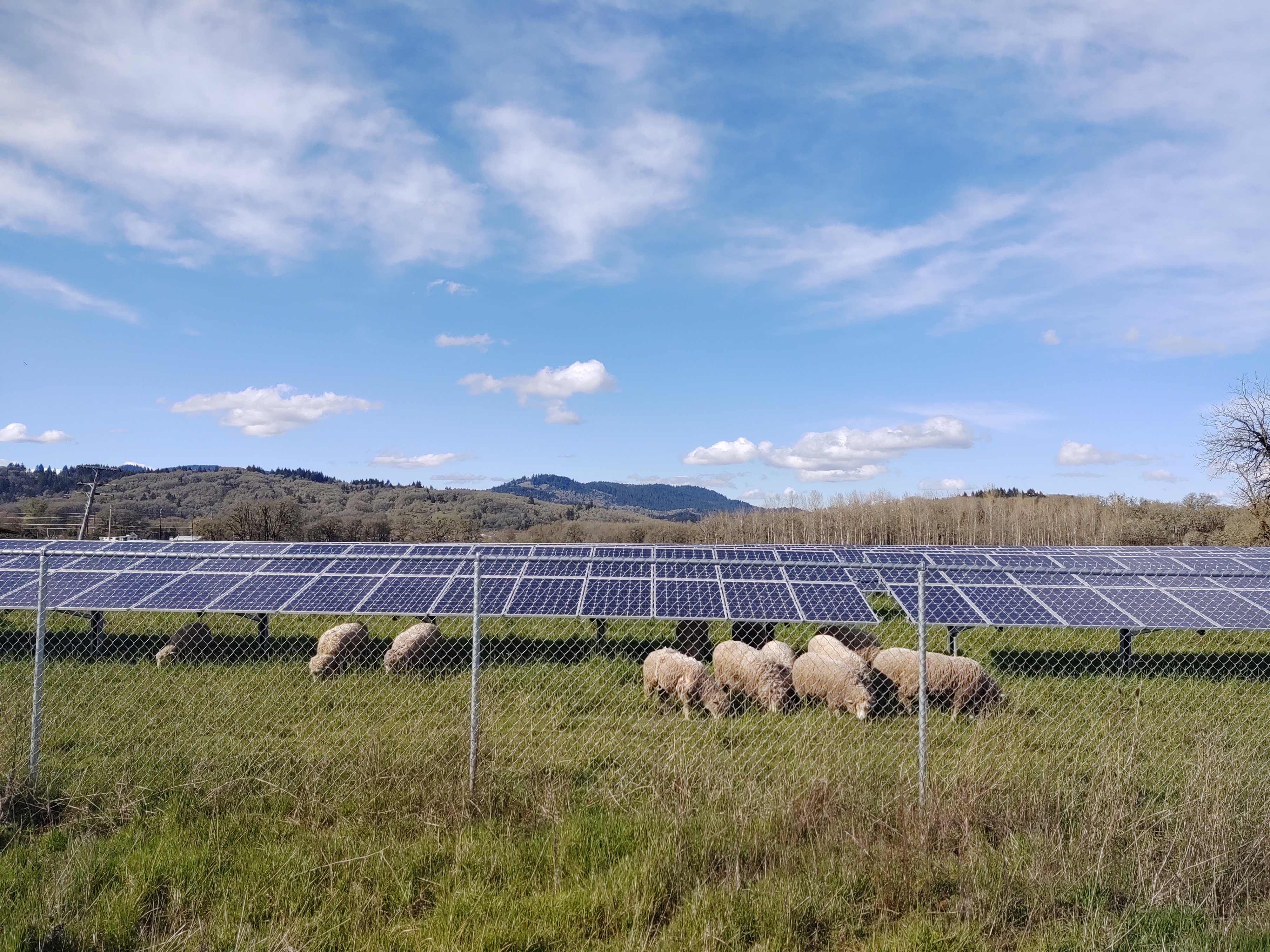 Sheep and solar panels. Source: Oregon State University
The team found that an area of agrivoltaic the size of Maryland can meet 20% of U.S. electricity generation. This would equate to about 13,000 square miles, or 1% of U.S. farmland.
The cost of the agrivoltaic arrays over a 35-year project shelf life is about $1.12 trillion. It would take about 17 years of electricity generation to pay back the initial investment. After 35 years, this project would create $35.7 billion in revenue. The installation arrays would create 117,000 jobs, lasting around 20 years, with 40% of these jobs being sustainable. The surplus energy generated by the solar arrays could be used to power electric tractors or generate fertilizer. The team also said that cheap sensors could be installed on platforms to support AI-based decisions and improve agricultural productivity.
The team said that all of these things are politically and technically possible, the only thing standing in the way is the need for investment money.
The next step in this research is to prove the concept by installing a fully functional solar farm that prioritizes agricultural activity in Oregon. The team plans to break ground on a solar farm in May 2021 and they say it will be producing electricity by 2022.
The study was published in Sustainability.