CES 2021 will be quite different this year due to the COVID-19 pandemic. Because the largest tradeshow in the world will be all-digital, the visual aspect of the show — which is often the main attraction — will be lacking as virtual meetings and conferences replace in-person, hands-on experiences.
As a result, it may seem that fewer robots will be introduced than in traditional years of the tradeshow. In previous years, some of the robots that have been introduced include those that make a pizza, play ping-pong, deliver groceries, help in search and rescue and more.
Despite the challenges of introducing a robot in a virtual environment, there are robots that are expected to make their debut at the virtual CES 2021, including the following:
Ariel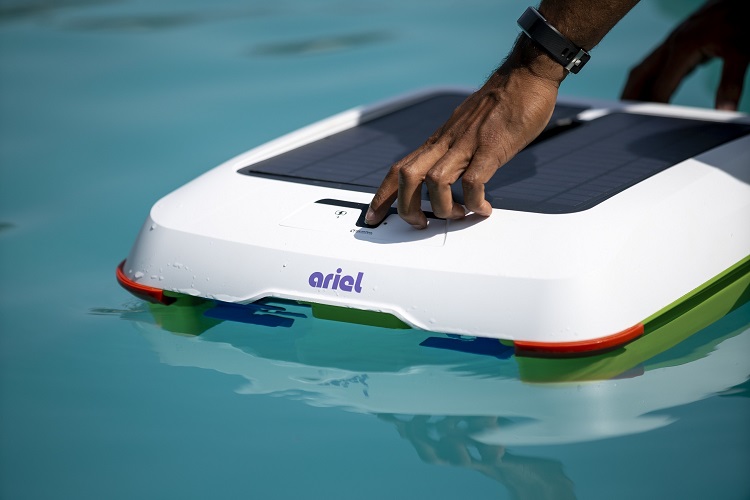 Pool robot Ariel cleans both the bottom and top of the water of debris. Source: Solar Breeze
While it is cold in much of the U.S. right now, in a few short months homeowners will be getting their pools ready for summertime.
That is where Ariel comes in. The pool robot from Solar Breeze will make its debut at CES 2021 and it is used to clean pools using solar power and intelligent technology. Ariel is placed in the pool and then skims along the water collecting dirt, leaves, pollen, dust, hair, oil and other debris both on the surface and at the bottom.
The robot is autonomous and untethered, meaning it can move freely without getting stuck on nets or other cords that may be attached to traditional pool cleaners. With less debris in pools, Solar Breeze said the robot promotes less bacteria and algae growth as well as less filtration and sanitization.
The mesh filter can collect and retain particles down to 200 microns in size and the collection chamber holds twice the amount of normal skimmer baskets. Solar panels on top of Ariel produce enough power to run the unit and then charge the battery during the day, while sensors in the robot detect obstructions and light up at night.
LG CLOi autonomous robot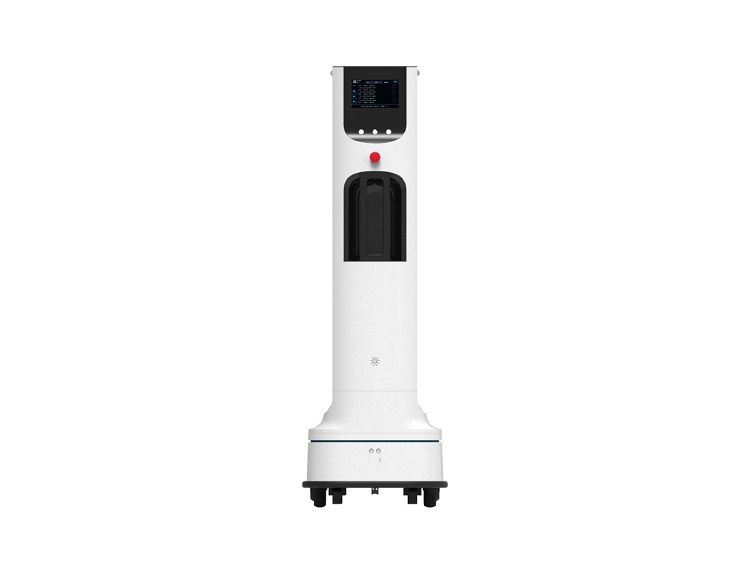 LG's new autonomous robot is equipped with UV-C light for hospitality, education and other markets. Source: LG
The outbreak of COVID-19 has brought a greater need to disinfect high-touch, high-traffic areas to suppress infection spread. Because of this, a growing cottage industry of disinfecting robots has emerged, equipped with ultraviolet light and automation.
LG will introduce at CES its line of CLOi autonomous robots that will be equipped with UV-C light for the hospitality, education, corporate, retail, restaurant and transportation industries. The robots are able to move around tables, chairs and other furniture, irradiating a room of touchable surfaces in 15 to 30 minutes, disinfecting multiple areas on a single battery charge.
With motion detection sensors effective up to a 16 ft radius, the robot can be integrated into established cleaning routines without training staff. The robot can also be monitored remotely via smartphones or tablets. LG said employee and visitor exposure to UV rays is minimized due to a built-in safety lock that is activated by human motion detection sensors or by pressing an emergency stop button on the robot.
LG plans to roll out the CLOi autonomous robots later in 2021.
Moxie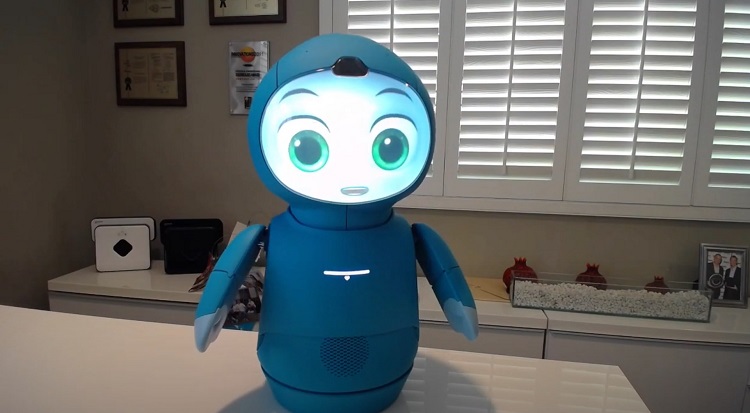 Moxie the social robot can offer emotional support for people at home or cognitive learning tool for students. Source: Moxie
While many companies have tried to ignite the social robot market, traditionally they have had a hard time garnering traction among consumers, whether it be the high price of the machines or the inability to do anything meaningful that could not already be accomplished by other means such as via smart home devices.
But that has not stopped companies from trying, as several social robots will make their debut at CES 2021.
First is Moxie, a social robot that can be used as both an emotional support machine and a cognitive learning tool. Moxie can show emotions such as kindness, friendship, empathy or respect and teach children life skills. The robot can also tell stories, have conversations and can access the full Merriam-Webster's Dictionary for Children.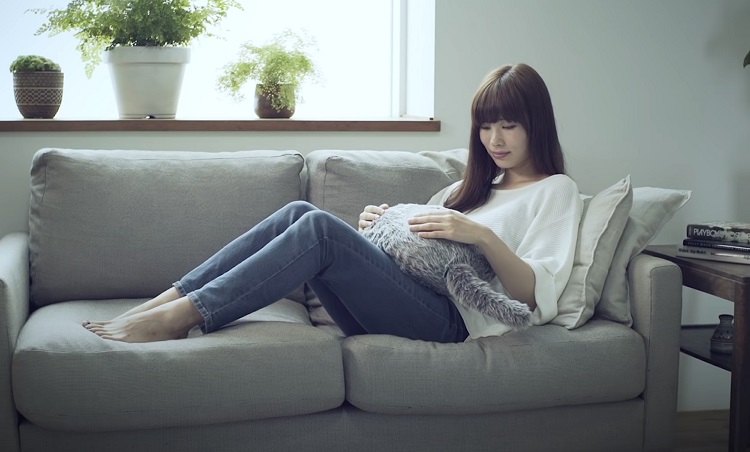 Qooba is a cushioned robot that responds to touch and sound. Source: Qooba
Petit Qoobo
Another social robot to appear at CES will be the Petit Qoobo, a smaller version of the social robot Qoobo that was introduced a few years ago. The Petit Qoobo is a cushioned robot with a tail that waves gently when the robot is pet and swings when it is rubbed. The robot is designed to offer users emotional support or serves as an alternative to a living pet. While the device does not respond to voice commands, it responds to sounds and voices as well as touch.
Cutii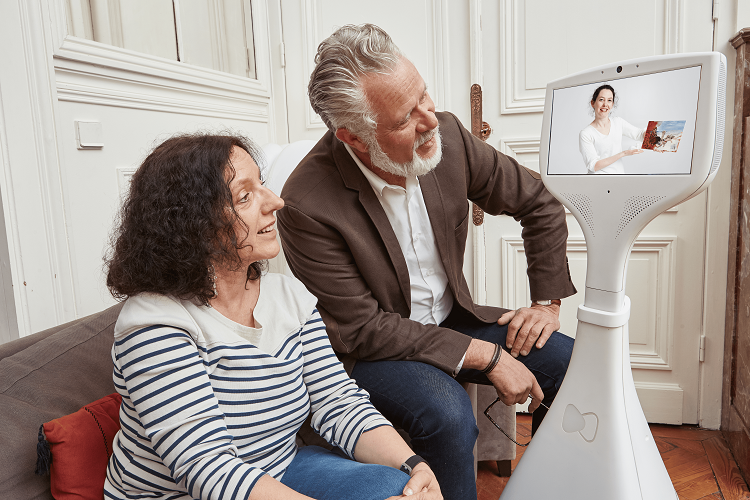 A new senior companion robot will debut at CES that will allow elderly to communicate with family and friends remotely. Source: CareClever
Meanwhile, CareClever will debut its first companion robot designed for social isolation and cognitive decline for seniors at CES. The Cutii robot allows seniors to use full voice interaction and will respond and move as needed.
The robot comes equipped with a flat panel display, so family and friends can speak to a senior without having to violate any social distancing mandates or risk spreading viruses. Additionally, faraway family members are able to see their grandparents or parents face-to-face instead of communicating via phone.
Cutii can also connect seniors to social, educational and entertainment options, expanding the amount of content they receive in a given day.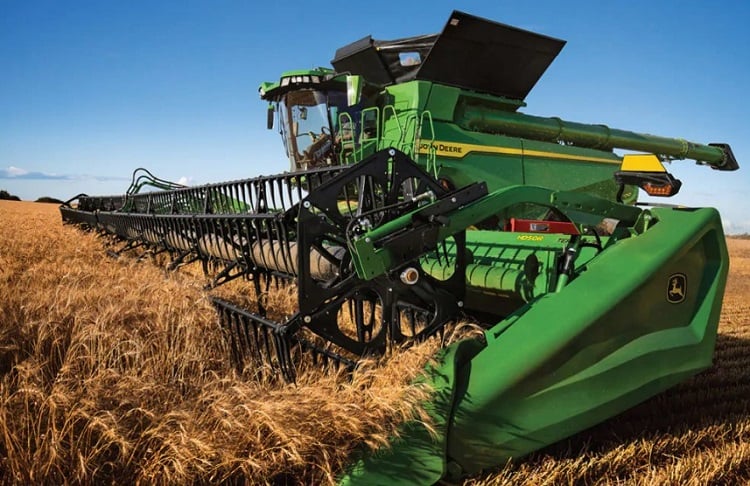 The X Series from John Deere won an award at this year's CES and will be demonstrated virtually at this year's show. Source: John Deere
John Deere
One company that will be making a big splash at CES this year is John Deere. In recent years, the construction and farming company has amped up its presence at the tradeshow in response to a greater use of technology in its equipment.
This year, John Deere received a 2021 CES Innovation Award in the robotics category, the second straight year the company was honored. The award was for the company's X Series tractor that comes equipped with ActiveVision camera technology that helps farmers see the combine's grain tank and observe tailings to monitor grain condition. John Deere said the machines thresh, separate and clean bushels faster per hour allowing for greater efficiency in the machines. The technology is fueled by algorithms and can provide data about crops for future action.
Additionally, the X Series uses artificial intelligence, computer vision, in-field machine-to-machine communication, integrated sensors and self-driving capabilities. The self-driving features include the ability to automatically adjust itself to adapt to changing conditions and help with in-the-moment decision making.
CES 2021 will be all-digital and is taking place Jan. 11-14.