The new Pfizer vaccine developed as a weapon against COVID-19 must be shipped and stored near -80° F for it to maintain its efficacy. To do so requires the pharmaceutical company, shipping partners and recipient facilities to use dry ice to preserve such low temperatures. The process incurs some risk as dry ice, the solid form of carbon dioxide, sublimates at -78° F and generates a gas that can be hazardous to humans in elevated concentrations.
A remote CO2 Storage Safety Dual Alarm from Florida-based CO2Meter is designed to protect people who work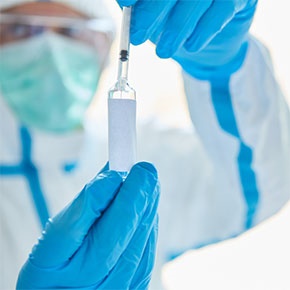 Source: CO2Meternear CO2 stored or produced in confined spaces. In preparation for vaccine delivery and storage, a national pharmacy chain contacted CO2Meter to acquire these safety sensors. The chain needed more than 800 safety monitors to be distributed to the first vaccine administration facilities on short notice. CO2Meter provided the chain with monitors that are easy to install and will detect the gas even at very low levels, alerting staff to possible CO2 exposure if the build-up exceeds the OSHA mandated set points for safety.
The CO2 Storage Safety Alarm has both an audible alarm and a flashing visual indicator when CO2 concentrations reach a pre-set level. Two built-in relays can be used to control a ventilation fan and an HVAC control alarm to notify maintenance staff off-site of high gas levels.