Point-of-care testing is a critical component for fighting the spread of COVID-19. As the number of cases continues to grow and the cold weather is keeping people indoors, demand for accurate and rapid detection and diagnosis outside of medical facilities is high.
Optical systems in testing devices are critical for producing accurate results. Gray Optics has been selected by top manufacturers to design custom optical systems that support rapid testing based on molecular, antigen or antibody detection.
Molecular diagnostic tests can tell if an infection is present by looking for the genetic material of the virus in a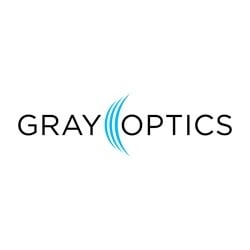 sample from the patient. Antigen diagnostic tests look for viral proteins in a sample taken by swabbing inside the nose of the patient and can provide results in minutes. Antibodies are produced by the body to fight an infection, and if they are detected in a blood sample that is a likely indicator that the patient has been previously infected with the virus. Antibody detection, however, does not determine a current infection.
Fluorescence detection often used in rapid tests can have the problem of angular mismatch resulting in a bleed-through of light that degrades the system's signal-to-noise ratio. The lens must be precisely aligned to a complementary metal-oxide semiconductor image sensor. The field of view, depth of field, lens as well as the fluorescence excitation and emission filters are key to proper performance. Gray Optics was able to overcome this challenge and design the diagnostic device's precision optical components for manufacturing at scale.
According to the company, the main testing methods — PCR (polymerase chain reaction), immunocytochemistry and ELISA (enzyme-linked immunoabsorbent assay) — use a fluorescent reporter "to label the target of interest. Optical imaging and detection are the de facto standard methods for measuring and quantifying a wide range of molecular testing techniques." PCR devices used in high-throughput testing labs are now being produced for point-of-care devices at bedside and drive-through testing sites, and even in at-home tests using smart phones.