Electronica, the world's leading electronics trade fair and conference, will be virtual in 2020 and available online from November 9 to November 12. Despite travel restrictions, visitors will have the opportunity to meet and exchange information about products and innovative solutions – available four days, 24 hours a day, worldwide.
Visitors to the Rochester Electronics virtual booth can discover the Rochester Semiconductor Lifecycle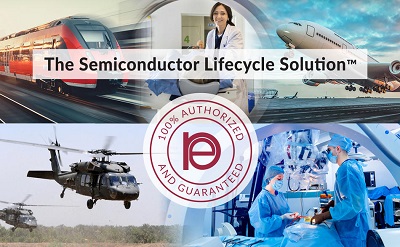 Source: Rochester ElectronicsSolution™, which offers the world's most extensive range of end-of-life semiconductors and active semiconductors. As an authorized original manufacturer stocking distributor, Rochester has over 15 billion devices in stock encompassing more than 200,000 part numbers.
As a licensed semiconductor manufacturer, Rochester has manufactured over 20,000 device types. The company has more than 12 billion die in stock and the capability to manufacture over 70,000 device types.
Register for this free online event.