Researchers from the University of Copenhagen used artificial intelligence (AI) to find and count shrubs and trees in West Africa, an area previously thought to not have many trees. The new algorithm discovered millions of previously undiscovered trees, which has major implications for global carbon storage.
The algorithm was trained on thousands of images of various trees. Based on the recognition of tree shapes, the model automatically identifies and maps trees over large areas and thousands of images. The new algorithm can do work in a few hours that would have taken humans years to complete.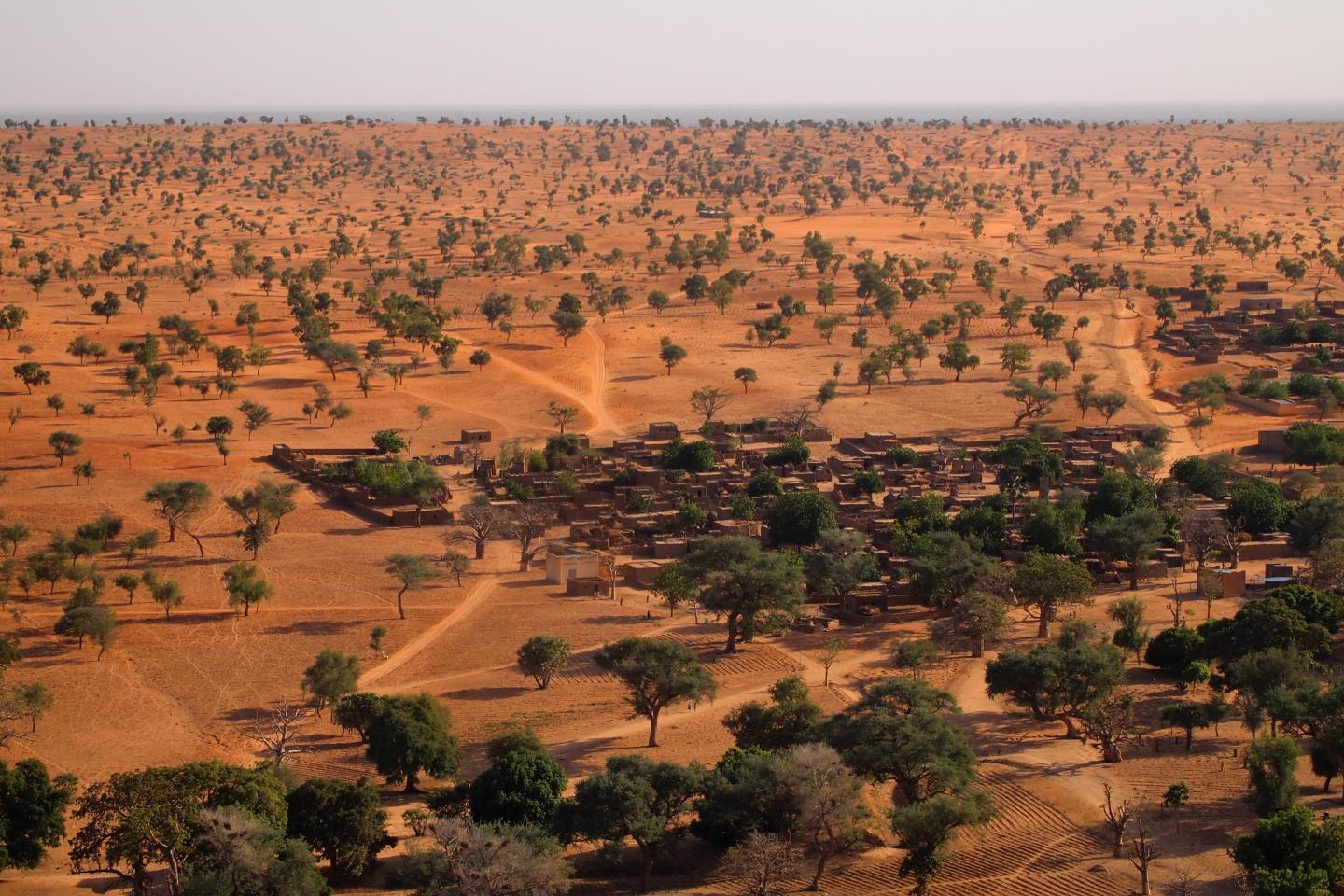 Dryland landscape in West Africa. Source: Martin Brandt
With their new method, the team found over 1.8 billion trees and shrubs over a 1.3 million km2 area. This area covers the western area of the Sahara Desert, the Sahal and sub-humid zones of West Africa.
The team gathered this with a combination of detailed satellite imagery from NASA and AI. Normal satellite imagery cannot identify individual trees. Until now, interest in counting trees outside of forest areas has been low. This is the first time trees across a large dryland region have been analyzed and counted.
Knowing more about trees in dryland areas is important. These trees represent an unknown factor in the global carbon budget. Trees outside of forests are often not included in climate models and therefore not a lot is known about their carbon stocks.
This study contributes to a better understanding of trees for biodiversity, ecosystems and people living in the area. This will help researchers create programs that promote agroforestry. Satellites can be used to determine tree species to figure out the tree's value in relation to the people living in the area.
The next step for the team is to expand the count to a larger area of the continent of Africa. In the long term, they want to create a global database of all trees growing outside of forest areas.
A paper on this research was published in Nature.