The outbreak of the coronavirus pandemic has caused much of the U.S. and the world to stay in their homes to help contain the spread of the virus.
More time at home probably means more free time than ever before. Luckily there are some Kickstarter projects that will help ease the challenge of being locked in the house for at least the next month.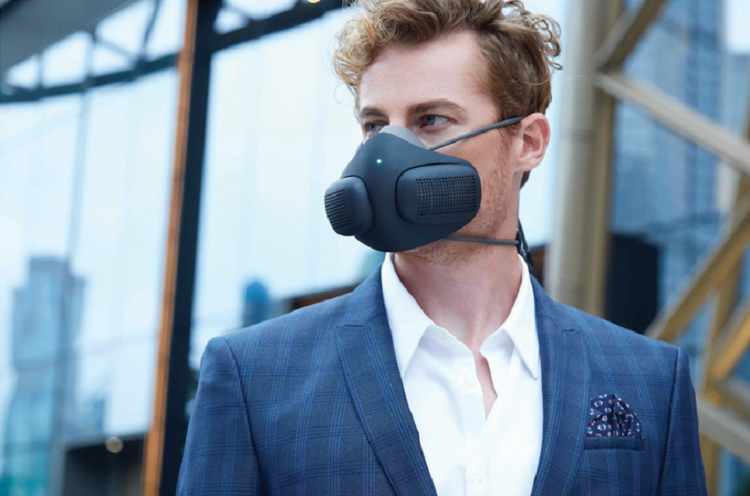 The air purification system blocks 99.9% of air particulates. Source: Kickstarter
Atmoblue
While people have been instructed to stay in their homes as much as possible, some people still must go to work in essential jobs. And those sheltering in place can walk their dogs and get exercise around their house.
The Atmoblue is a compact air purification system that blocks 99.9% of air particulates. The purification system includes a HEPA filter for blocking air particles, an outer skin that functions as an interchangeable enclosure, air fans to draw in fresh air and a head strap that flows through the mask, adding flexibility and comfort.
The mask can keep out foul odors, fine dust, mold, pet dander, microbes, smoke, lint, pollen, bacteria and chemical vapors. However, the company notes that it does not guarantee against the inhalation of toxic air, bacteria, viruses or fine air particulates.
To learn more about the campaign for Atmoblue, go to the Kickstarter page.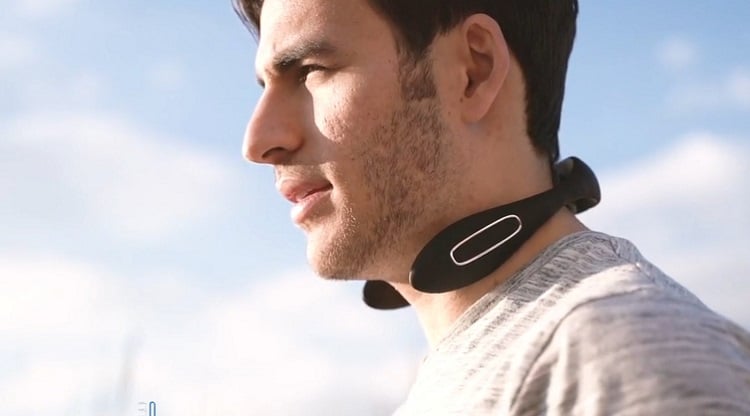 This gadget functions as both a neck warmer and massager for those stressed out from COVID-19. Source: Kickstarter
Neckair
Everyone is stressed out by the COVID-19 outbreak. Combine this with added pressure from family, work, and other day-to-day concerns and people may feel the mounting tension in their necks.
That is where Neckair comes in. This is a foldable, compact neck warmer and massager that relieves neck pain and stiffness and improves neck muscle comfort. The device is a two-in-one combo unit that features magnet therapy and heat therapy for instant relief and prolonged muscle strengthening.
The gadget features transcutaneous electrical nerve stimulation (TENS), delivering pulses to the neck muscles that travel the same pathway as the pain to the brain to block it out. Electrical muscle stimulation (EMS) contracts the neck muscles to build strength for recovery and functions to give a refreshing massage.
Learn more about the Neckair through its Kickstarter campaign.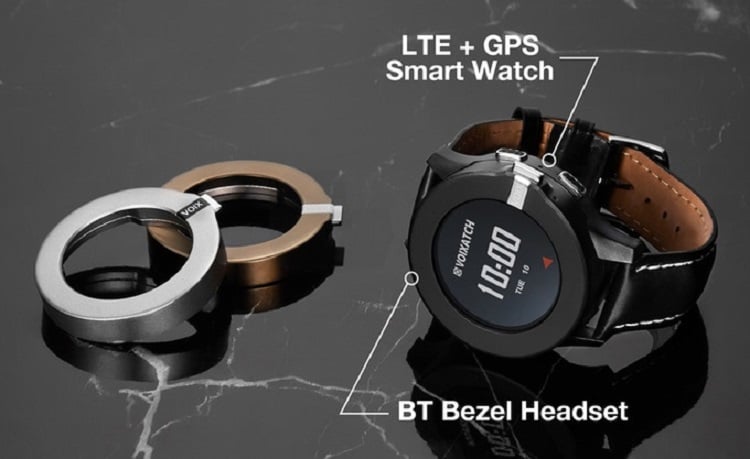 A smartwatch that has GPS, on-wrist charging and a fitness tracker. Source: Kickstarter
Voixatch smartwatch
Entertainment can be hard to come by these days as movie theaters and parks are closed, restaurants only offer take out and everyone is working at home.
One possible solution is the Voixatch smartwatch. The smartwatch features LTE and GPS as well as a Bezel headset with Qualcomm Bluetooth 5.0 technology, providing sound with a Knowles BA speaker that pairs with a smartphone and the smartwatch.
The watch allows users to check and reply to text messages, set up notifications, track fitness and it features on-wrist charging.
The Kickstarter campaign for Voixatch still has a few days left, learn more here.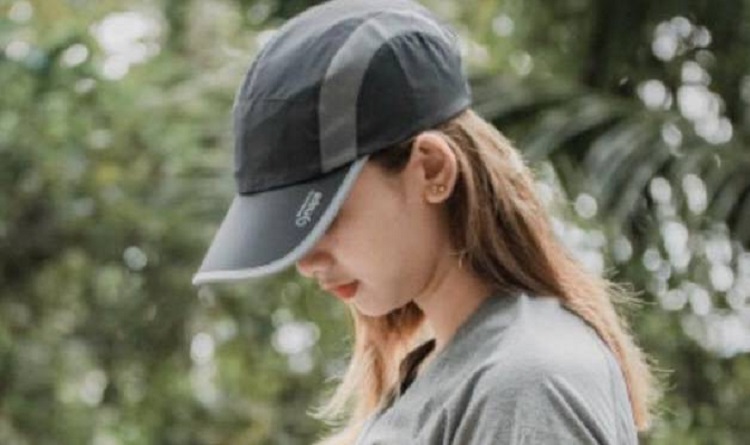 This hat has built in audio drivers through integrated electronics in the bill. Source: Kickstarter
Cynaps smart hat
The Cynaps smart hat does more than just cover the head. It can also take calls or enable the wearer to listen to music privately without obstructing the wearer's ears.
Other features of the hat include a long-lasting 350 lumens headlight and wireless charging integrated into the bill of the hat. There are no speakers or earphones in the hat. Instead it uses solid sound transmission to send audio to the inner ear using small vibrations the brain can recognize.
Integrated electronics into the bill of the hat include audio drivers that are mounted on a long elastic inner band that encircles 80% of the cap and is protected by an outer, sweat-wicking band for better comfort, reduced noise and it can be installed into 24 different cap styles. The cap can last up to 12 hours on a 950 mAh lithium-ion battery.
Learn more about the Cynaps Kickstarter by visiting the campaign page.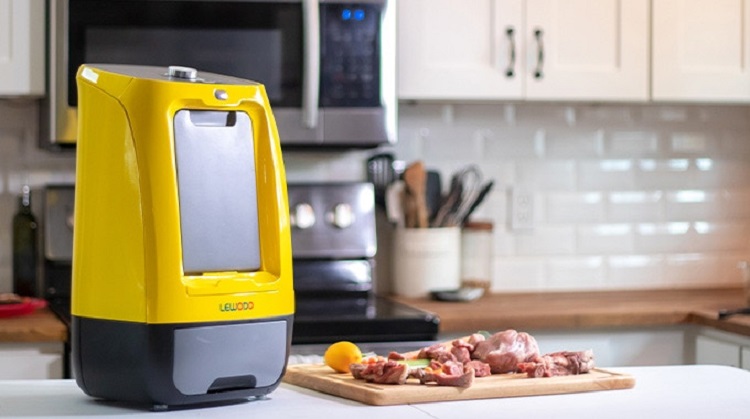 A kitchen cutting machine that can help with meal prep. Source: Kickstarter
Vertical kitchen cutting machine
Being confined to the home means that more time will likely be spent cooking. The Lewodo Automatic Vertical Kitchen cutting machine helps speed up prep times by easily cutting vegetables, meat, fruit and more.
Users can place food in the cutting machine and in just a few seconds it is chopped and ready to use. There are three different knife nets included in the system, which runs on five speeds and with 15 different cutting modes for all sorts of meals.
Because the system is easy to clean, consumers won't be spending all day prepping for meals.
To learn more about the kitchen cutting machine, check out the Kickstarter campaign.