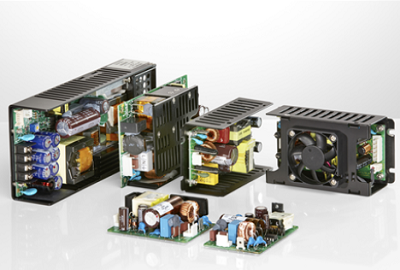 Source: Sager ElectronicsSager Electronics is now stocking TDK-Lambda'sCUS-M Series of 30 W to 1500 W medical and information technology equipment (ITE) power supplies.
TDK-Lambda's CUS-M product range offers high efficiency, a low profile and is suitable for medical and industrial applications such as hospital, dental, broadcast and professional audio equipment.
The CUS-M product range includes 30 W, 60 W, 100 W, 150 W, 200 W, 350 W, 600 W and 1500 W models, with 5 V to 4 8V DC output range. The series features BF ready medical isolation (2x MOPP), high efficiencies up to 94%, an operating altitude of up to 5000 m, and 3 to 7 year warranties (depending on model).
Check out TDK-Lambda's CUS-M series at Sager Electronics.