Researchers from Northwestern University created a wireless, battery-charged and affordable monitoring system of soft flexible sensors for newborn babies and mothers in labor that can be implemented in any setting, including low-income areas.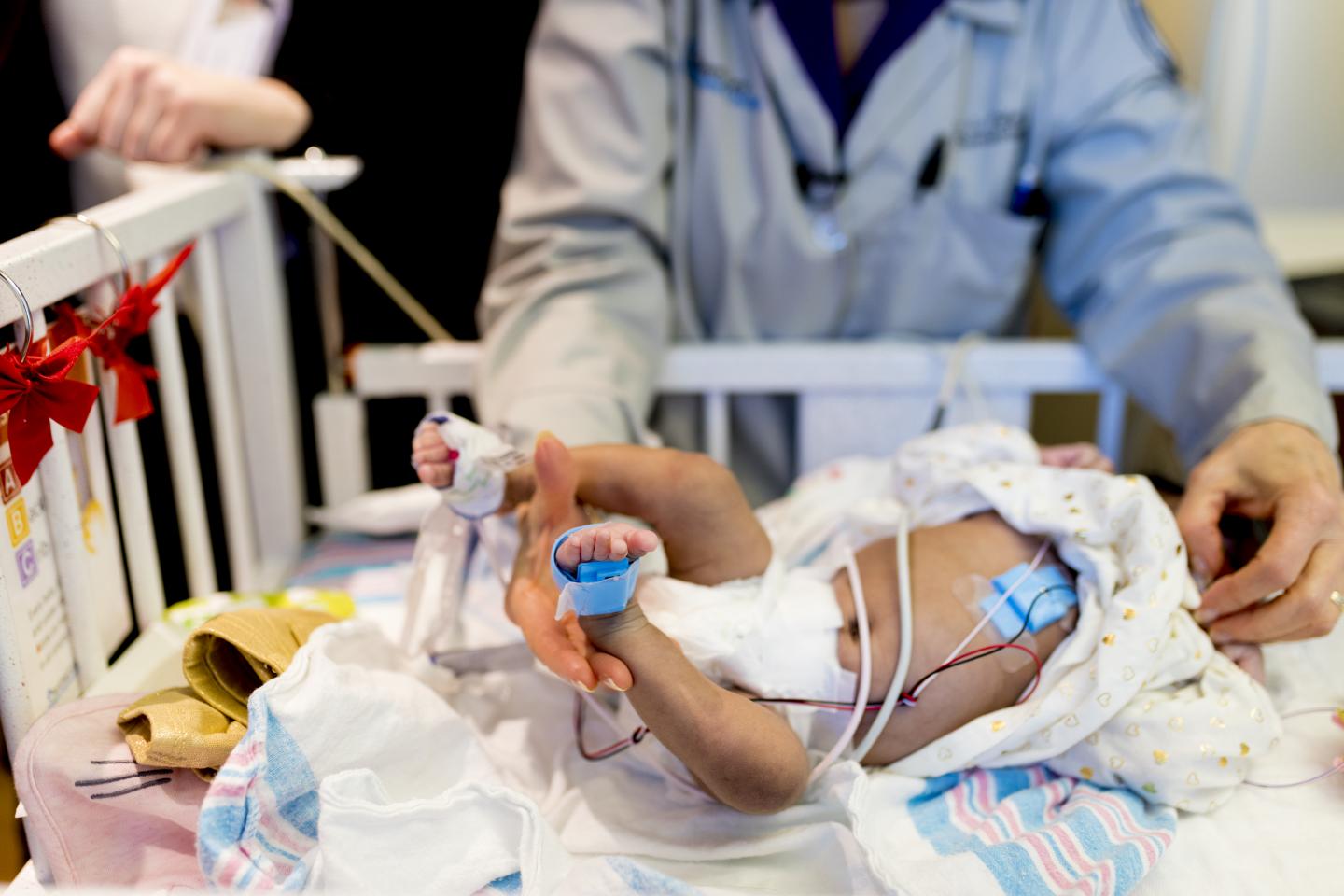 A neonate at Prentice Women's Hospital in Chicago wears the wireless sensors (in blue) alongside traditional, wired sensors so the researchers can test and evaluate the sensors side-by-side. Source: Northwestern University
The soft, flexible sensors of the device are gentle for contact with a newborn's skin and the device's wireless capabilities allow for more skin to skin contact between babies and parents. The sensors can monitor pregnant women during labor to ensure that they have a healthy and safe delivery, and will alert physicians if something goes wrong so they can intervene before the mother or baby becomes seriously ill.
The first prototype of the device, a pair of wireless, battery-free and flexible sensors, was tested on babies in Chicago. This device was just as precise and accurate as traditional monitoring devices. But the team found that the device needed power if it was going to be used in rural settings. To address this, the team added a small, thin, rechargeable battery to give the device stable and reliable power, thereby improving the wireless operating range.
Additionally, the device uses radio frequencies to wirelessly transmit data from a baby to a nurse station display, smartphone or tablet. Attached at both the chest and around an infant's foot, the sensor lights up red, yellow or green depending on if the placement is wrong, too close or correct.
Eventually, researchers plan to incorporate AI into the sensors to extract insights from data and provide recommendations for care.
The team said that the sensors could be in U.S. hospitals in 2021 and they plan to send sensors to more hospitals around the world. The team is also working on deploying the devices in Ghana, India and Kenya.
A paper on this technology was published in Nature Medicine.