Researchers from KAUST created a small, self-powered sensor that monitors multiple water quality characteristics and transmits data via Bluetooth to help fish farmers protect their fish and safeguard the future of food.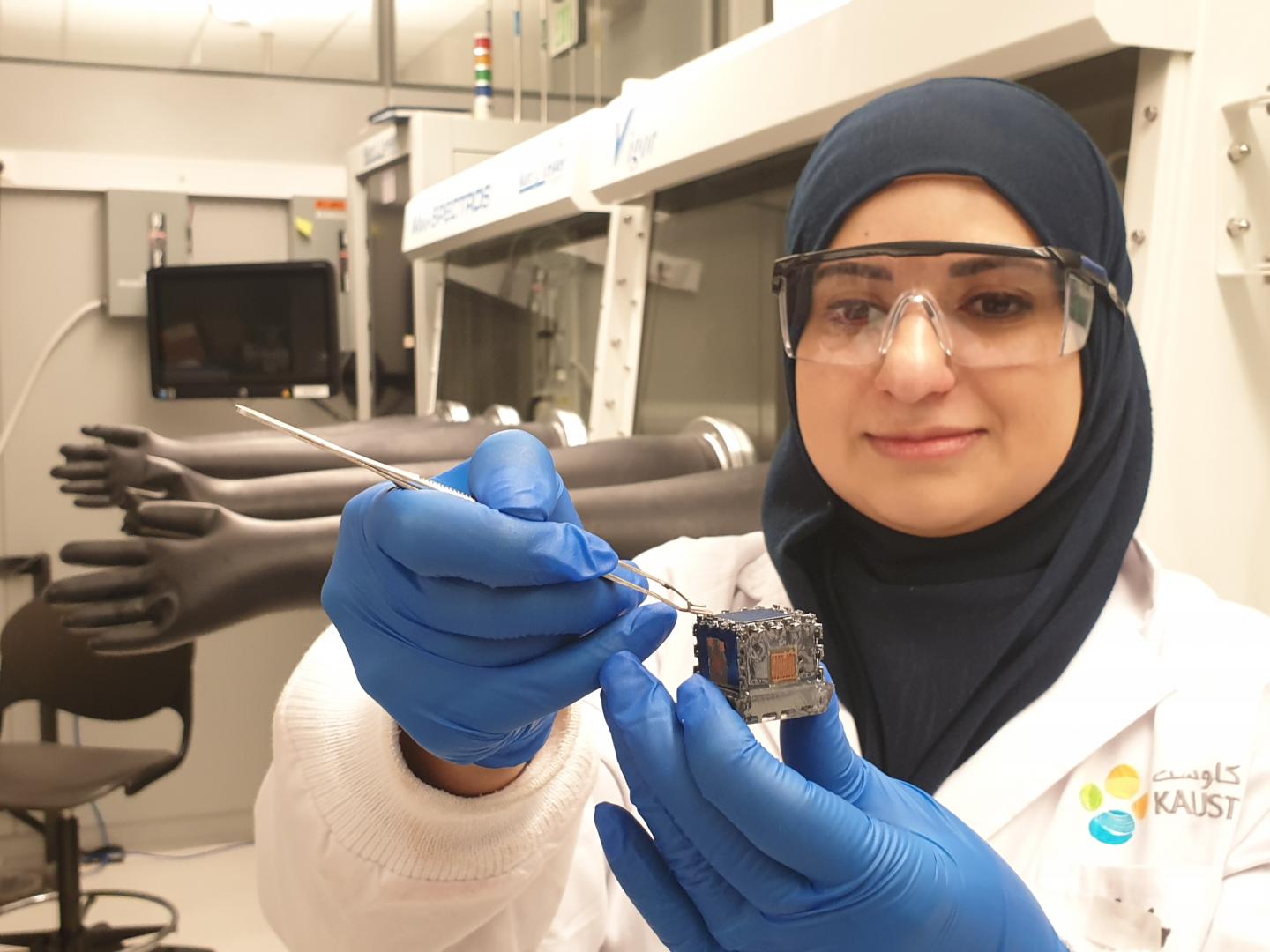 Nazek El-Atab with the team's multisensory system. Source: KAUST
With pollution threatening sea life, fish farmers need a way to monitor water quality so they can act when water reaches harmful levels of pollution. Preventing unnecessary fish deaths is critical for food security, yet commercial sensors can only monitor one thing at a time like acidity or oxygen levels. Meanwhile, multifunctional alternatives are bulky, expensive and need an expert operator. Yet, the new multisensory system uses a multidimensional integrated circuit (MD-IC). The MD-IC and several chips form a cube and each face of the cube serves a different purpose.
The device is designed to float with the sensors in a certain position thanks to its weighted casing. Farmers can throw the cube in the water and it will rotate to the correct position. The side that tracks PH, temperature, salinity and ammonia levels faces downwards. The outer faces monitor air pollution, solar cells that charge the battery inside the cube and an antenna for transmitting data to a phone via Bluetooth.
The cube opens opportunities for single devices with IoT applications. The next steps are to improve the device's self-cooling tech to stop it from overheating and to conduct field testing.
A paper on device was published in Nano Micro Small.