Honeywell has announced the launch of a new, high-performance, value-priced line of Media Isolated stainless steel pressure sensors (MIP) for the industrial and HVAC market. The new MIP series will give customers a single, customizable solution for use in a wider range of harsh media.
Media isolated pressure sensors play a key role in making process control systems more efficient by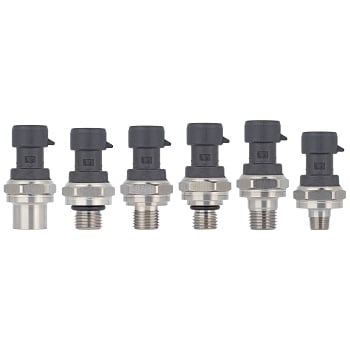 Source: Honeywellmaintaining pressure throughout the system for effective air or fluid distribution. Designed to withstand extreme temperatures and resist corrosion, the sensors are deployed by engineers for designing high-performance HVAC systems, medical and biomedical processes, marine systems, aircraft systems, environmental engineering, laboratory, wastewater and other industrial applications.
"Industrial and HVAC customers can now choose a single product series for the bulk of their industrial and HVACR sensing needs—without the premium price tag for similar products available in the market," said Joseph Coakley, senior product manager.
The MIP Series eliminates the leakage paths associated with O-rings and adhesives. The hermetic design combined with stainless steel construction makes MIP sensors compatible with a wider range of media including aggressive fluids and water. In addition the MIP series is NSF certified allowing it to be used in food, water, and commercial foodservice applications.
The MIP series is a platform product based upon industry standard configurations. The new sensor has improved performance (total error band, accuracy, and response time) and burst ratings over previous offerings and the platform concept allows for customizations for almost any application.