Researchers from the University of Missouri created a wearable air conditioning device. The on-skin device has many other applications beyond personal air conditioning, including monitoring blood pressure, electrical activity in the heart, skin hydration and more.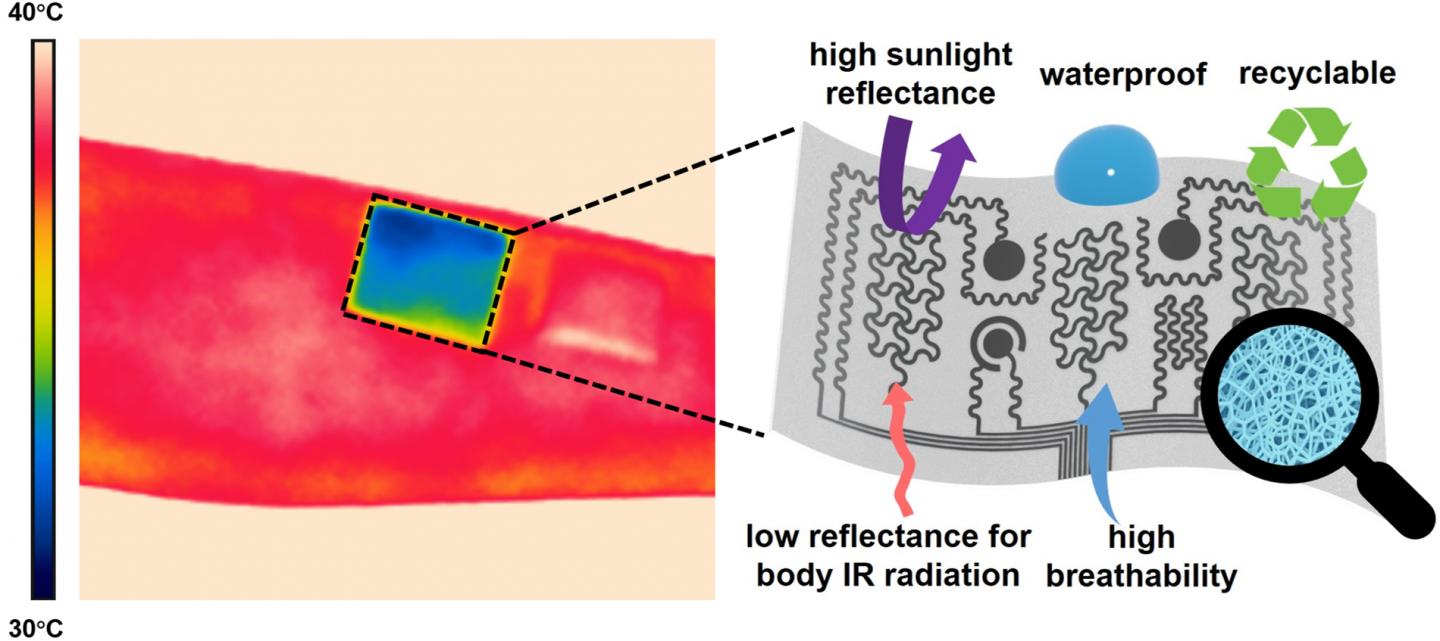 An on-skin device designed can achieve around 11 degrees Fahrenheit of cooling to the human body.(Source: University of Missouri)
The device is a small, breathable, waterproof, wired patch, which uses passive cooling, not electricity. It minimizes heat absorption and allows the body to dissipate heat at the same time. The device can achieve 11 degrees of cooling to the body during the day hours.
The team says that it will take a couple more years to create a wireless version of their device. Eventually, they want to integrate their device into smart clothing. Smart clothing would allow the device to deliver cooling all over the body, rather than just in one area like it does currently. The team believes that the device could one day help reduce electricity usage and help global warming efforts.
A paper on this technology was published in the Proceedings of National Academy of Sciences.