Yageo Corporation and KEMET Corporation have entered into a definitive agreement under which Yageo will acquire all of the outstanding shares of KEMET's common stock for $27.20 per share in an all-cash transaction valued at $1.8 billion, including the assumption of net debt. The transaction has been approved by the Boards of Directors of both companies.
The purchase price represents a premium of 26% to KEMET's volume-weighted average price (VWAP) for the last 30 trading days and 37% to its VWAP for the last 90 trading days.
Established in 1919 and headquartered in Fort Lauderdale, Florida, KEMET is a supplier of electronic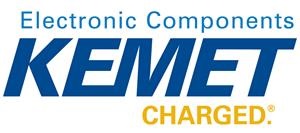 components with a global footprint that includes 23 manufacturing facilities and approximately 14,000 employees located in 22 countries in the Americas, Asia and Europe. KEMET's main products include tantalum capacitors, ceramic capacitors, magnetics, sensors and actuators, and film and electrolytic capacitors. KEMET's products serve a number of applications, such as advanced automotive electronics, industrial applications, aerospace, medical, as well as smartphones, cloud and networking equipment, wireless communications, alternative energy and 5G technology. Holding more than 1,600 patents and trademarks worldwide, KEMET has established a leading position for its products via its advanced R&D and technical staff and design-in capabilities.
Together with KEMET, Yageo will be well-positioned as a one-stop provider of passive electronic components, including a leading portfolio of polymer, tantalum, ceramic, film and electrolytic capacitors, chip resistors, circuit protection as well as magnetics, sensors and actuators, all addressing a full range of end-market segments. The combined company will have an enhanced global footprint and be better able to partner with long-standing, blue chip customers worldwide through a combined 42 manufacturing plants and 14 dedicated R&D centers.
Transaction benefits
The combination of Yageo and KEMET will create an industry leader in the $28 billion to $32 billion passive components industry, with combined annual revenues of approximately $3 billion. Yageo and KEMET each have a proven track record of completing major cross-border acquisitions and believe this transaction will generate greater value for customers and shareholders of both companies.
The acquisition of KEMET will:
Expand Yageo's product portfolio and enhance Yageo's ability to serve as a one-stop product solution to customers serving a range of segments and mission-critical applications;
Enhance Yageo's global footprint with additional operational scale across North America, Europe and Asia with an increased ability to penetrate attractive, high-growth segments and applications;
Drive profitability with meaningful cost synergies and greater efficiencies by leveraging KEMET's structural transformation that resulted in increased and sustainable margins, as well as enhanced durability of KEMET's revenue base;
Enable Yageo to leverage KEMET's presence and success in Japan through the consolidation synergy of KEMET and TOKIN;
Increase Yageo's presence providing advanced products to the automotive electronics, 5G networking and communications, robotics and automation and industrial segments, including power supply; and
Scale KEMET's business in greater China and the ASEAN region through Yageo's regional presence and sales channels.
Financing, timing and approvals
The transaction is not subject to a financing contingency. Yageo intends to fund the transaction with a combination of cash on hand and committed financing.
The transaction, which is expected to close in the second half of 2020, is subject to customary closing conditions and the receipt of required regulatory approvals.
Following the close of the transaction, KEMET will become a wholly owned subsidiary of Yageo and KEMET's common stock will no longer be listed on any public market.