Researchers have created a skin-like membrane for electronics interfaces. The new membrane, called Skin-On, mimics human skin in both look and sensing ability, and can even generate different emojis based on a user's force and touch pattern.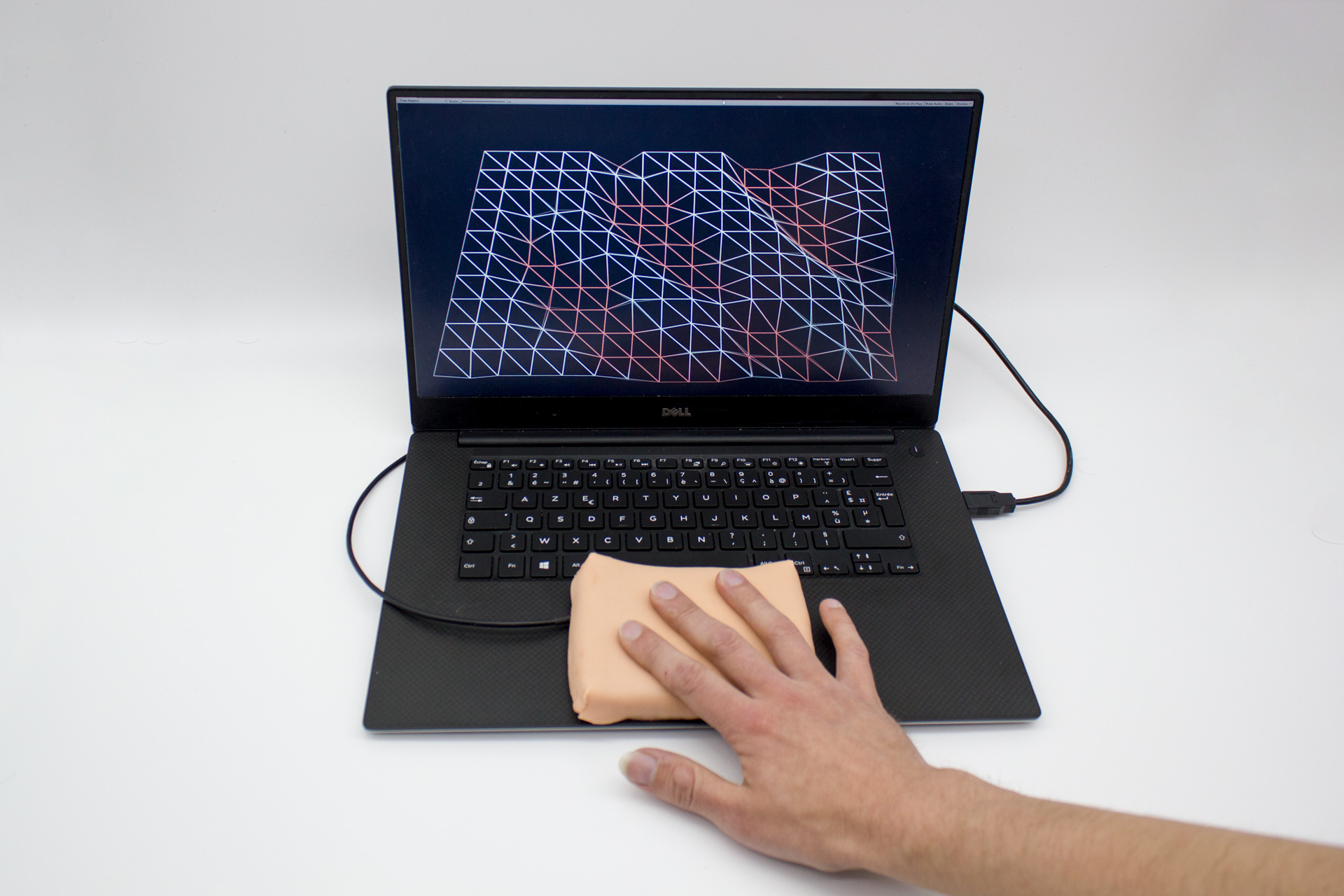 A new interface developed by researchers in Bristol and Paris takes touch technology to the next level by providing an artificial skin-like membrane for augmenting interactive devices such as phones, wearables or computers Source: Marc Teyssier
The team from the University of Bristol, Telecomm ParisTech and Sorbonne University used a bio-driven approach to create the multi-layered silicone membrane to mimic the layers of human skin. Skin-On is made of a textured surface layer, an electrode layer of conductive threads and a hypodermis layer. It can detect gestures that are made by the user, like tickling, caressing, twisting and pinching. The artificial skin can feel the user's grasp pressure and location.
Past research has focused on artificial skin for safety, sensing and cosmetics, but Skin-On is one of the first applications to explore its use for augmenting devices.
The team created a phone case, computer touchpad and smartwatch with Skin-On. The team tested it by created a messaging app that creates different emojis based on touch. The intensity and type of touch control the kind and size of the emoji that are typed. A strong grip registers as an anger emoji, tickling registers a laughing emoji and tapping registers a surprise emoji. Skin-On successfully registered all of the motions during testing.
A paper on the new technology skin was published in UIST 31st ACM User Interface Software and Technology Symposium.