4 key characteristics of the best memory and storage solutions for aerospace, defense and surveillance applications
01 October 2019
In an increasingly digital world, demand is rising for high-throughput and high-capacity memory and storage solutions. For mission-critical applications like those in the aerospace, defense and surveillance industries, these solutions must demonstrate rock-solid data reliability, integrity, security and performance.
Solid state drive and DRAM manufacturer Innodisk offers an array of products that meet these demanding requirements, along with innovative feature sets like InnoRobust™ and InnoRec™, encompassing a range of technologies that provide reliable, stable and secure data storage. In addition to flash storage and dynamic memory solutions, Innodisk also offers flexible expansion modules including CANbus, LANcard and display extension cards.
Direct supply and design support is available by partnering with Astute Electronics, an electronics distributor specialized in franchised, high-reliability products and trusted by many of the world's biggest defense companies.
The following four key characteristics enable mission success in the aviation, military and security applications where Innodisk memory and storage solutions provided by Astute Electronics excel.
1. Reliability in harsh environments and operating conditions
Rugged design is essential to reliable function in the tough operating conditions of aerospace and defense applications.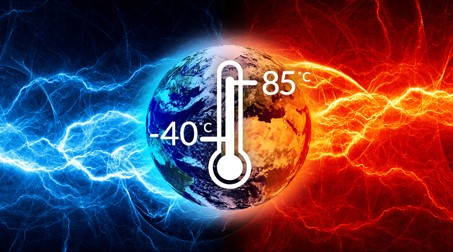 Figure 1. Innodisk's wide-temperature-range modules operate with rugged reliability in harsh environments. Source: Innodisk Innodisk's flash and DRAM modules with InnoRobust™ are compliant to MIL-STD-810. They operate over a wide temperature range that exceeds JEDEC standards, from -40° C to 85° C, and are tested to endure the expansion and contraction associated with cycling temperatures. Intelligent algorithms distribute workloads to minimize working temperatures and prevent overheating based on the output of an integrated thermal sensor. An innovative design that separates the SSD controller and flash memory with copper maximizes passive cooling.
Anti-sulfuration protection guards silver alloys in all DDR4 DRAM modules against corrosion when exposed to sulfur gases. In addition, conformal coatings protect modules against contaminants, moisture and acids to IPC-A-610 standards. Side fill with resin on three sides of the DRAM IC increases endurance against thermal and mechanical stresses. Galvanic isolation protects modules from surges up to 2.5 kV.
2. Data protection and integrity in all situations, including power failure
Preserving data in every scenario – including in the event of adverse conditions like power failure – is important in mission-critical applications. Innodisk's iCell, iData Guard and iPower Guard™ technologies – part of the InnoRobust™ feature set – work together to deliver this capability. With iCell, additional capacitors are included on the SSD's IC to provide 60 ms of power during power failures to store buffered data – 30 times longer than traditional SSDs. The iData Guard algorithm protects data by instructing the controller to stop accepting host commands and immediately complete the last operation upon detecting a voltage drop. iPower Guard™ defends against damaging power supply instabilities by creating a buffer zone to counter voltage fluctuations before startup and requires post-shutdown residual voltages near 0 V before a restart is allowed.
3. Strong security for protection of sensitive data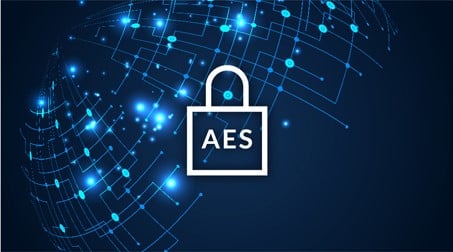 Figure 2. Innodisk's SSDs are protected by 256-bit AES hardware-based encryption. Source: InnodiskIn applications involving national security, preventing sensitive data from being compromised is of paramount importance. Innodisk's self-encrypting drives are fully protected by hardware-based, 256-bit AES encryption. They are also compliant with TCG Opal 2.0 for easy and secure storage management.
In addition, the InnoRobust™ feature set includes a suite of data erasure capabilities, known as Security Erase, to ensure that adversaries cannot access information even if they obtain the physical drive. Security Erase includes the following functions.
Quick Erase deletes data in seconds.
Destroy removes and renders all data and firmware unrecoverable.
Physical Destroy fries the module's memory cells with a high-voltage current to guarantee complete and irreversible destruction of data.
The emergency data erasure procedures comply with the following military standards: DoD 5220.22-M, USA-Army 380-19, USA-AF AFSSI 5020, NISPOMSUP Chap 8, Sect. 8-501, USA Navy NAVSO P-5239-26, NSA Manual 9-12, NSA Manual 130-2 and IRIG 106.
4. Optimum storage management for stable performance and data preservation
Maintaining stable read-write performance when recording video is crucial to ensure that frames are not lost in surveillance applications. Innodisk's InnoRec™ feature set includes RecLine™ technology, which optimizes disk management to deliver consistent write performance. Recording operations are assigned priority over garbage collection, trim and wear leveling tasks, which are efficiently allocated resources in the background. This ensures that every frame is recorded for pristine video quality. InnoRec™ also provides many of the same module integrity technologies included in the InnoRobust™ feature set, including iData Guard, iCell and Quick Erase, as well as overheat protection provided by an integral thermal sensor and defense against contaminants with optional conformal coating.
Data stored on solid-state flash memory is subject to finite lifetimes due to charge leakage from NAND cells, an effect that is amplified in high-temperature environments and for cells that have gone through many program-erase (P/E) cycles. Innodisk's iRetention feature actively preserves data by refreshing it periodically. The algorithm intelligently erases and rewrites data block-by-block based on P/E cycle number and temperature. This ensures that data-retention time is significantly extended compared to conventional SSDs, even in challenging high-temperature conditions.
Conclusion
Aerospace, defense and surveillance applications require memory and storage solutions that are highly reliable, secure and stable in even the toughest operating conditions. Traceable sourcing of high-quality products from Innodisk and other manufacturers to meet these stringent requirements is available from Astute Electronics.
Astute can serve as a fully-integrated, embedded partner that provides integrated logistics, design-in support, quality compliance, counterfeit mitigation and obsolescence management for an optimized supply chain.
Contact Astute today to learn more about Innodisk solutions and product design support for aerospace, defense and surveillance applications.
Find Free Electronics Datasheets