Electronic components distributor New Yorker Electronics has partnered with VVDN (Voice/Video/Data/Network) Technologies, an end-to-end embedded product engineering, cloud and original design manufacturer (ODM) services company on a franchise products and services agreement.
The agreement unites New Yorker Electronics' market knowledge in embedded space with VVDN's offering of complete design, cloud and manufacturing services. This creates an environment where customers can convert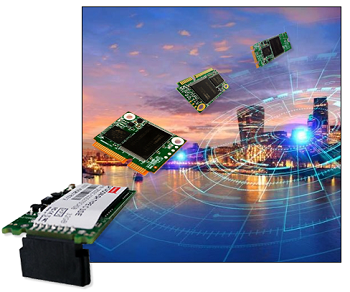 Source: New Yorker Electronicstheir products and solutions from "idea to reality."

Established in 2007, VVDN is today one of the leading product engineering, cloud and ODM services companies based in India. VVDN has nine design/R&D centers and four manufacturing plants in India with a global presence in the U.S., Canada, Europe, South Korea and Japan. With integrated capabilities, VVDN has created a unique market direction in varied applications such as audio/video tuning, RF antenna tuning, low power designs, complex PCB designs, cloud and application development and DevOps/NOC operations.

VVDN has several reusable IP frameworks that achieve accelerated development and faster time-to-market for businesses. VVDN's strong partnerships and alliances with various Silicon Valley companies has helped customers remain ahead of the curve by developing cutting-edge services in the automotive, internet of things, networking, cameras, industrial, FPGA and cloud spaces. With this arrangement, New Yorker Electronics will supply cutting-edge, end-to-end services in the space of engineering design, manufacturing, cloud and mobile applications to its customers.
As a franchise distributor for VVDN Technologies, New Yorker Electronics will supply VVDN's complete hardware engineering, FPGA engineering, embedded software engineering, mechanical engineering and testing and QA services.