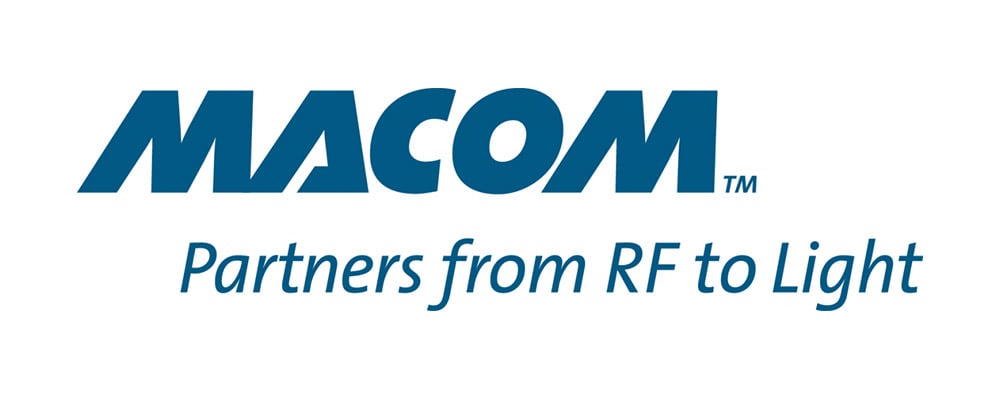 Source: MACOM Technology Solutions Inc.Analog semiconductor company MACOM Technology Solutions Inc. will showcase its GaN-on-Silicon portfolio, millimeter-wave portfolio and other high-performance MMIC and diode products at the 2019 edition of IEEE's International Microwave Symposium (IMS2019), which runs June 2-7 in Boston.
MACOM's new offerings include products optimized for a variety of applications including 5G connectivity, wireless base stations, radar, test and measurement, industrial, cooking, scientific and medical. According to a press release, show attendees can visit the MACOM booth from June 4-6 to learn more about:
High-Performance RF Components: High-performance RF amplifiers, switches, mixers, limiters, NLTL comb generators, power detectors, attenuators, diodes and transistors. These components serve diverse markets including mmW connectivity, test and measurement, satellite, radar, milcom, wired and wireless networks, automotive, industrial, medical and mobile devices.
5G Connectivity: High-performance and reliable discrete components and HMICs for 4GLTE and 5G Telecom.
RF Energy: MACOM's GaN-on-Si portfolio delivers critical performance parameters such as power density, gain and efficiency to enable RF Energy applications.
Homeland Security: MACOM's SPAR Tiles and phased array technology allows each element of a radar to operate in concert, creating highly agile and narrowly-focused beams.
Experts from the company will also be participating in various sessions throughout the symposium, covering topics such as sub-6 GHz 5G mMIMO design challenges and advances in material characterization and processing.